Stay up-to-date with all that's new at Dancehallreggaeworld, Click Here to subscribe for my updates and don't miss a thing!  

Recording artiste Mr Peppa Official Biography

Mr. Peppa poised for stardom …Dat's Betta! "To accomplish great things we must not only act but also dream, not only plan but also believe"- Anatole.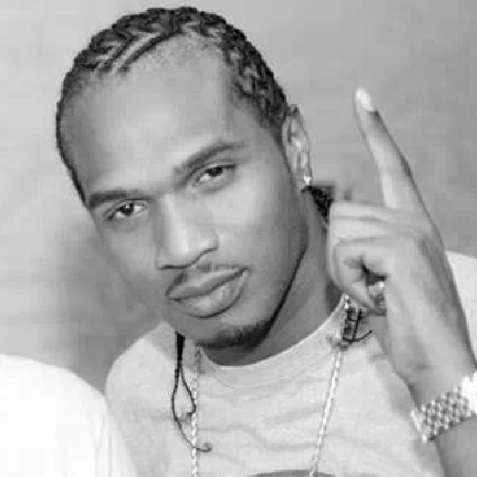 On February 29, 1980 in Kingston Jamaica, Arael Jahzeel Walters, a.k.a. Mr. Peppa was born. The ninth of eleven children, Mr. Peppa grew up in Bedward Pastures, Papine under the love, guidance and positive nurturing of his father Dennis Walters and his mother Alice Johnson.
Although he had a strong love and passion for music, particularly performing, education was foremost on his mind as his aspirations were either to join the army to study civil aviation or to enter into the real estate business. His honing at Hope Valley Experimental Primary and Excelsior High School only served to cement his foundation in both career paths.
While in High School, his passion for music intensified and he began to focus more on perfecting his talent, additional confirmation came in the form of encouragement from friends who drummed up beats on blackboards and desks in the classroom, as Mr. Peppa rode the rhythms. Spurred on by his mother, a natural singer, and oldest brother Steelie from the Steelie & Cleevie famed duo, Mr. Peppa was further compelled to pursue a career as an entertainer; and from henceforth music became his only desire.
Mr. Peppa started recording professionally in 1995 while still in school. Ambition driven, the aspiring DJ embarked on his first induction into the realities of Reggae music. A persistent Mr. Peppa would walk from stage show to stage show, performing whenever he could and sleeping at various studios. Adamant that he would be given the opportunity to be voiced and taken seriously as an artist, he recalls "It was tough building a name, and getting to work with a good producer and label". A year later Mr. Peppa recorded his first single entitled 'Mi Sharp' on the Trevor Gordon label. Although not attracting much airplay, the taste of what could be was overwhelming. Determined to take his place in the music business, Mr. Peppa fueled his passion in the studio and continued to dedicate his time to his art-form.
In 2000 the youngster recorded 'Don Cinderella' for Steelie & Cleevie on the Bitter Blood rhythm, which created a buzz. Natural Bridge Records was so impressed by Mr. Peppa's vocal delivery and unique style that they instantaneously signed the young artist. Mr. Peppa later recorded on the Bad Weather rhythm for Steelie & Cleevie and 'Peppa Dis Peppa Dat' on Natural Bridge's Resilience rhythm.
The year 2003 was a bright one for the DJ, it was in this time that he recorded the ladies anthem, 'Good, Good Gone', which led him to perform on numerous events such as Fully Loaded, G.T. Christmas Extravaganza, and Bling Dawg Summer Jam as well as a host of top Jamaican night spots including the world renowned, Asylum and Amnesia.
By 2004, the DJ's foundations were firmly set and his presence in the business secured his elevation as a budding DJ with high prospects. The studio saw him more often than not; and it was at this time that he recorded his signature tunes, 'Baby Dem' on the Beach rhythm, 'You So Proud' and 'All You Need to Know', which featured Christopher from BYG Family Musik. Mr. Peppa later voiced 'Gal Journey' and 'Guy Ting' on the Natural Bridge label.
In 2006 Mr. Peppa got his big international break with his mega hits 'Talk' and 'Gangsta Guerilla' both night club anthems, with heavy radio rotation and the most requested video plays across the globe. The acquisition of Dancehall music's seal of approval ensured that Mr. Peppa became a household name and legend in the Dancehall's musical fraternity. The versatile Mr. Peppa pens lyrics from various scenarios of everyday life – e.g. street politics, ladies anthems and social commentary and attributes that to planning, "The challenge is to keep current, to always be able to renew your concepts", he explains. Mr. Peppa became a driving force among Dancehall artists and will be for some time to come.
He and his long time friend DJ Smurf, who was at Hot 102 FM at the time, teamed up, produced and released the 80-track mix CD, 'DJ Smurf Introducing Mr. Peppa'. The mix CD, which featured 12 hot tracks from Mr. Peppa on 10 of the hottest beats, was a hot item. The mix CD, which also featured some of Jamaica's top entertainers, has been distributed across the globe including in Japan, London, The Caribbean, Europe and the USA.
Mr. Peppa has collaborated with some of the most talented artists currently on the Dancehall scene to include, Mavado, Erupt, Wayne Marshall, Tony Curtis, Ward 21, Tony Matterhorn, Bounty Killer amongst others, and has worked with a plethora of producers over the past few years to include, Akiliboy of BYG Family, Shams, Red Rat, DIA, Birch, Hawkeye, DJ Karim Truck Back Records, VP Records, Green -Sleeve Records and many others. His live tour record boasts of his exploits in the U.S.A., England, Surinam, French Guyana, Bermuda and Grenada. Recently in 2013, the Dj returned from a U.S.A. tour which was successful, and now looks forward to upcoming shows with Bounty Killer, Chonixx, Baby Cham and Sizzla during the year.
Currently, Mr. Peppa has new singles out, 'My Cologne' under Fantan Mojah's Mack Tree label, 'Plead My Cause' produced by Ward 21, 'All Out' ft. Motion produced by Beat Links, 'You Can Testify'. In addition, to reinforce this interesting mix of singles, the Dj has currently bubbling in the streets a solo single called, 'Real Galist' on the 'Beach Trip' rhythm produced through 'Khaotik Records', with collaborations including Dj Hustla- 'Love The Girls Dem' on the 'Bell Foot' rhythm, a 'Cash Flow' records production, Paul Elliott- 'Been a Long Time' supported on a the 'Born and Raised In Ghetto' rhythm, marketed under the 'Gemtar' label, another collaboration with Prince Pin called 'Nuh New Friend' on the 'Sunlight Party Rhythm- 'BlackSpyda' label the hot single with Bounty Killer called , 'Grung Gaad Gorilla' on the 'Party Spree' rhythm produced by 'Payday Music'. In addition, the maestro has added to his arsenal 'Real Guerilla' on the 'Bomba' rhythm produced by 'Truck Back Records', 'Dolla Sign' produced by 'Front-step Records', a Canadian- Jamaican based label, and 'Maddest Whine' on the 'Bike Ryda' rhythm produced by 'Fire-side Entertainment' and 'Cris Yard Rock'.
As his career evolves, Mr. Peppa now sees it fit to venture into the acquisition of his own label and the compilation of an album; he states "I think I am at that stage of my career where I can now treat it not just as an art-form, but also as a business" .He adds, "My aim is also to explore other styles to my presentation like singing and recording on more 'One-drop' rhythms". The maestro is one of the most prolific and rounded artiste and will be a force to be reckon with for years to come.
Post Your comments/ views about this artiste below..
Post your views/comments on this artiste below also read what others have said about him/her.
Return home from recording artiste Mr Peppa page

Want to learn more about Reggae Music? check these pages below...
New! Talk to me
Was the information helpful? Something needs changing? I welcome your feedback here.

Great Articles You Might Have Missed
Please send us your Feedback, News, Photos, Press Releases, Music and/or Videos to our WhatsApp Number: 1-876-395-8008 or Email: necoflex@gmail.com


Not what you are looking for? Search the web for more Dancehall Reggae music information below...
Researched Information pages