Mc Norman Releases New Single Titled Special Request 'No Lies'

Ugandan rookie dance hall artiste Mutebi Ronald aka Mc Norman  has released yet another single titled Special Request 'No Lies', the song comes just five months after the release of  his international chart bursting single 'Burning Up' that  topped charts the world over.
The new single that is receiving positive play rotations around the world was composed by Ronald Mutebi ,  produced by Sanch Beatz, remixed by Kron Production and published by Sheer Publishing Pty Ltd under the auspices of Label Celeb Africa Entertainment.
'No Lies' will also feature on his forth coming album where Burning Up will also feature.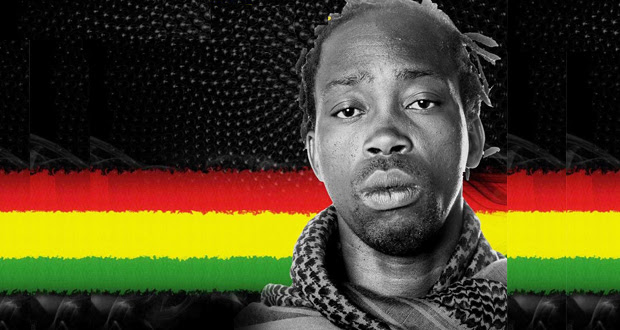 Mc Norman
It should be noted that, MC Norman's Burning Up single gained international award recognition by being nominated as the best world beat song and won the award in Akademia music awards in the United States.
Mc Norman also ranks high in European Independent Music charts at Number 12 while in Africa ranks number 13 with  his single Burning Up making him one of the best-selling male artists in music right now from  Uganda to the International Market.
All this started in 2014 when he got nominated in IRAWMA  Music Awards one of the world's biggest   music awards in the United States . He was also nominated in AFRIMMA the same year as well as HIPIPO Music awards in east Africa. Norman got nominated later again in 2015  in AFRIMMA as the best African dance hall  artist with names  like Dr Jose Chameleon ( Uganda) ,Timaya ( Nigeria), Pato ranking ( Nigeria) and many more..
Mc Norman Biography
Born to Mr. Eddy Ganja, a Ugandan music legend, Soloist and vocalist with the Afrigo band, Mc Norman real names Mutebi Ronald, at the age of 12 started off his music career in Afrigo band working with Joanita Kawalya and Peterson Mutebi way back in 1987.
He later joined MM Disco Sounds, Missouri night club and worked with guyz like the late Ivan Matama, Dj Olubba Style and Rhino Kalemba now of Rhino K sounds  before joining Jose chameleon and Dj Bernazo as dancers and Mc's for Missouri club.
Mc Norman is a widely acknowledged Mc after working with Sam Amooti and paddy at Jaaja Ansinansi (Nansana) and working at vibration disco club alongside junior plies compious, Dj Roberto, and Dj Henry. He joined his brother and former Bakayimbira Drama actors Philip Ganja in South Africa in 1998 after briefly working at vibes sound.
Together with his brother, Norman started a music and films Production company under their father's name "Ganja" music production to basically help upgrade talent.
The two brothers have worked with some of the top South African Kwaito artists including Arthur Mafokate, the late Zombo, Purity and Penny penny the Shangani music star. Their Film Company has produced movies like "welcome to south Africa" which sold up to two million copies in Uganda and 5000 copies in South Africa on the day of its release. They also produced "Bulandina", a tribute film about the life of fallen star Paul Kafero.
Mc Norman released singles like "I remember the day, Agayaaye Feat King Saha, Nkubira Feat Papa Cidy, Sweet Babe, and Ndiyabuza alongside Rustenburg based South African top vocalist.
When Lucky Dube died, it seems he took with him not only his rare legacy, but reggae as a whole. Few musician even dare to do reggae songs these days and yet it is still a relevant genre.
The Ugandan singer, who is based in South Africa, emerged on the scene when the music industry needed a hero. Let's face it, we have all the house, rock and hip hop music to last a couple of years.
With Jah Seed seemingly retired from the music scene it is a little gloomy for the conscious reggae heads.
His album Lover's Rock boasts 11 tracks that have deep reggae roots yet are tweaked to meet current musical trends. "I write music from things that I experience in my life," said the animated singer.
"I write a song so many times as therapy for the things that I go through. As we speak I have about 275 unreleased songs that just came from stuff I was going through."
If you listen to the refreshing Lover's Rock you will wish you had the 275 cuts on one CD, but for now we have to be patient.
The album starts off with I Remember the Day, a well put together joint that speaks of reminiscing of a time when love first started.
"No matter how hard you try, you can never forget the first time you met the one you love. This is where I took the idea of this song from. The first meeting is always a special one because everyone is still curious and they don't know much about each other so they enjoy the curiosity," he said.
For someone who is not originally from Jamaica it is interesting that his patois is on point. You would think Buju Banton or Beanie Man was on the mic. But being born to Eddy and Rossette Ganja in Uganda in 1975, when reggae and ragga were the staple sounds, there was no escape for the young Mc Norman.
"I am not competing with kwaito, R&B, or Afro-pop. I am just doing something totally different." "People love reggae and, let's face it, no one is doing it," he explained.
To make his presence felt and perhaps spread the appreciation of his genre, Mc Norman has been working at incorporating local artists. "I have been communicating with the Lucky Dube Band and there may be something coming out of that.
"Also, I am working hard at establishing the culture of karaoke in South Africa because in Jamaica that helps people appreciate new music there."
'No Lies' is his 2016 latest new dancehall track . The track will be soon release to all music stores worldwide, It is  a love touching soon to all lovers and music lovers .
https://soundcloud.com/necoflex/no-lieno-lies-mc-normankron-production-192

Pages related to Mc Norman
Return to Dancehall Reggae World homepage from Mc Norman page

Articles On Dancehall Reggae World You Might Have Missed ......
Jun 21, 18 06:17 PM

Dancehall Meets Afrobeat K'Coneil ft StoneBwoy Balance - NY, JA, GH (MPR Consulting) - No summer 2018 soundtrack can be complete without the addition of the hit bound single BALANCE performed by K'Con…

Jun 21, 18 11:44 AM

Bob Marley Reggae On Broadway was released by Reggae music's legend Bob Marley in 1972 on the "Columbia" record label.

Jun 20, 18 11:00 PM

Daphie Daph, Rey Nato, Iyobel, Chenaya Highest Grade - Greezzly Productions have just released a video for the song Highest Grade on his Roots & Kulcha Riddim.