Masanic Sound System
by Davian Vassell
(Jamaica)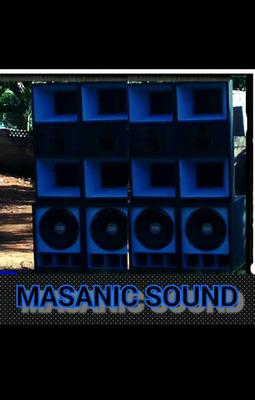 Masanic Sound System was established in the year 2014 in the parish of St. Elizabeth by Davian Vassell a.k.a Fada Pops.


His sound Crew members are DJ Win, DJ Bup Bap and DJ Buba. Fada Pops dreamed of being in the sound world began from age 15 where he started with two (2) small speaker box playing with a car radio and battery, and afterward, he moved to the hand Cd player.
Fada pops landed a job at a variety store and did some hustling on the side where he saved to continue and pursue his dreams by purchasing pieces of sound parts to build his sound system.