Kristine Alicia - Reggae Music Recording artist

Kristine Alicia - Beauty. Love. Freedom. These elements shine forth in the diverse sounds of Jamaican-born artist.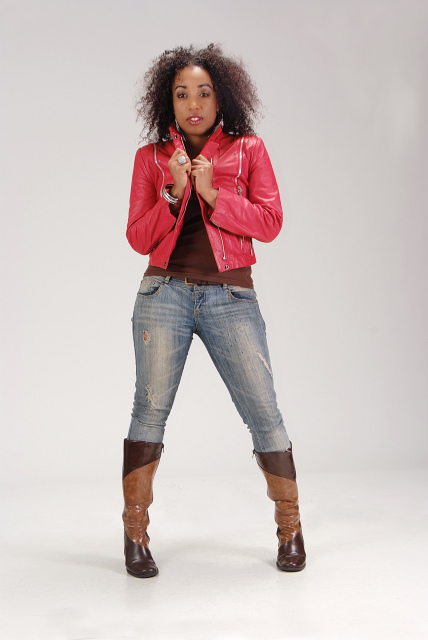 With her debut album already having earned several awards and an impressive list of collaborations under her belt, the Miami-based singer/songwriter is currently promoting several new singles  that display her Caribbean flavor and roots.
The exquisite blend of reggae rhythms, soulful melodies and pop fusion influences, accompanied by her strong, sultry voice and multi-talented abilities, allows Kristina Alicia to freely express herself in the universal language of music that crosses boundaries into many cultures. 
From the time of her first public singing performance at the age of 9 in her hometown of Kingston, it was obvious that Kristine was meant to make her mark on the music world. Her talents were cultivated by her father, a classical musician and minister, who taught all six of his children to sing and play the piano. What started as a family pastime quickly became Kristine's passion, as her mother encouraged her to use the gift of her voice for the Lord's purposes.
During her teens, she competed in numerous festivals, winning at the local, state, and national levels, as she dreamed of one day becoming a communicator and promoter in the gospel music industry. While at college, Kristine refined her vocal abilities as part of the university's gospel choir Souls A' Fire. In 2004, she won the South Florida Gospel Network Talent Fest, which landed her in the recording studio with several producers and artists.
Her 2008 debut studio album release Get Ready propelled Kristine Alicia into the forefront of the Caribbean gospel community. The project garnered an unprecedented eight nominations at the 2009 Marlin Awards, as Kristine took home both Artist of the Year and Female Reggae Vocal Performance of the Year.
The music video for the title track received heavy rotation on MTV Tempo across the Caribbean region. Kristine has collaborated with artists of the likes of Monty G, Sherwin Gardner and Nigel Lewis. She has performed in the USA, Canada, the Bahamas, Trinidad and Jamaica.
In 2011, Kristine released three singles. "Philistine" is a dancehall-pop fusion track featuring Papa San, which has already won a 2010 Marlin Award for DJ Collaboration with Vocals of the Year. The upbeat "World Record" is a fusion of reggae, pop and Hip Hop, motivating the listener to walk in the freedom and not be limited to the world's expectations and traditions. "I Choose You" remains an all-time favorite with a music video that showcases Kristine's transparency in her music and lyrics.
Currently, Kristine is working on her sophomore at this time with producers like Jason Farmer, Ronnie Cash, Rory  Gilligan,  Johnny Clarke, Conrad Glaze and others. The single Your Lady produced by Ronnie Cash and Rescue by Jason Farmer confirmed her direction in the reggae music market in 2012. The year 2013 holds much excitement as this young female artist now shows her more mature views and sounds.
Whether on stage, in the streets or online, Kristine Alicia delivers a consistent message: Love God and love people. Her honest approach to music is refreshing and touches people in a way that peaks their interest in who she is and what she truly believes. When they have an  opportunity to see her live it all unfolds and the experience is magical.
Pages related to Kristine Alicia

Return Dancehall Reggae World homepage from Kristine Alicia page

Articles On Dancehall Reggae World You Might Have Missed ......
Jun 21, 18 06:17 PM

Dancehall Meets Afrobeat K'Coneil ft StoneBwoy Balance - NY, JA, GH (MPR Consulting) - No summer 2018 soundtrack can be complete without the addition of the hit bound single BALANCE performed by K'Con…

Jun 21, 18 11:44 AM

Bob Marley Reggae On Broadway was released by Reggae music's legend Bob Marley in 1972 on the "Columbia" record label.

Jun 20, 18 11:00 PM

Daphie Daph, Rey Nato, Iyobel, Chenaya Highest Grade - Greezzly Productions have just released a video for the song Highest Grade on his Roots & Kulcha Riddim.