Konshens & Raine Seville Hit Itunes Front Page, New Singles and Riddims Releases from Top Artists & Producers
by DHRW
(Jamaica)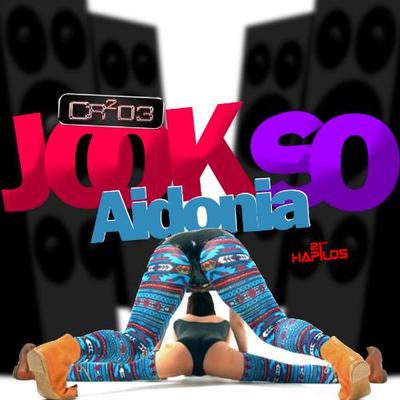 U.S.A, JA (21st Hapilos News) - Digital distributor giants 21st Hapilos who have revolutionized the entertainment industry through online distribution, keep delivering the hottest hits from the biggest and upcoming names in dancehall and reggae music.


This week spotlights features:
Causing controversy with the releases of steamy sexy pictures stemming from the singles photo-shoot, Konshens and Raine Seville "Sekkle Dung" was a viral hit before one note was sung! The Dre Day Production single who is prominently featured on the itunes reggae front page is now available for all to purchase on itunes and distributed via digital giants 21st Hapilos Digital.
JA Productions gives you "Jah Is My Everything" performed by billboard chart topping international artist Mavado. The single on the After Life riddim is available on itunes via 21st Hapilos Digital.
ZJ Chrome's Label CR203 Production has been topping the charts both locally and internationally for several years with hits after hits, and by all accounts there seems no stopping them. Their latest release features energetic lyrically talented Aidonia with "Jook So". The single is now available on itunes, distributed by 21st Hapilos Digital.
Madd Spider Productions presents "Flash Back" EP on G.S.U.M 2 riddim. The EP features international billboard reggae and dancehall singer Wayne Wonder, and a feature medley with reggae star Delly Ranxx. "Flash back" is distributed by 21st Hapilos Digital and now available on itunes.
Inspired Music Concepts presents "Ozone" riddim featuring Iyara "Broad Out". Teflon "Dem Fake", Hollowpoint "Really Happy", Masicka "Real Gyallis", Rickey Teetz "Yuh A Di Bess", Chilando "Gyal A Rewind", Rushelle "Mi Nah Worry" and Jessie James "Fully Loaded". The full riddim is now available on itunes and distributed by 21st Hapilos Digital.
Uptemo International Music better known as UIM Records have released "4Play" riddim featuring UIM founder and chart topper artist Blak Diamon feat Keely with "Beautiful", Gaza Slim "Whine", Bugle "Nuh Compatible", Tifa "Inside Me", Voicemail "Calling Your Name", Fyakin "All Night", Nicky B "Dynamite" and Jordanne Patrice "#1 Lover". The 11 track riddim album is now abailable on itunes via 21st Hapilos Digital.