Kayla Bliss and Beres Hammond pays tribute to Philip "Fatis" Burrell
by KusH-I
(Jamaica)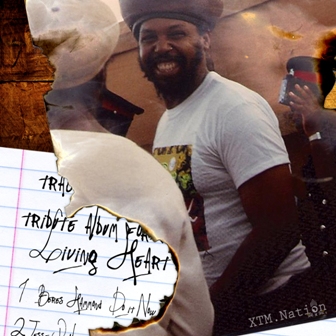 Beres Hammond Do it Now
Kayla Bliss and Beres Hammond pays tribute to Philip "Fatis" Burrell


In Loving Memory of the late, Legendary Producer Philip 'Fatis' Burrell, The XTM.Nation (formerly Xterminator Prod.) humbly presents two singles in loving memory of the late legendary producer, Philip 'Fatis' Burrell. The first is a heartfelt lover's rock ballad by the 'Love Rebel', Kayla Bliss.
It was unfortunately her last song she recorded with 'The Guru'. The second single is a tribute to Fatis from his dear friend, Beres Hammond.
These songs will be featured on a tribute album currently in the works under the guidance of his son, Kareem 'Remus' Burrell. The album is titled, Living Heart.
Kayla Bliss song it titled "One More Chance" and she had this to say "All I ever wanted was a chance and you gave me one. Now, I wish I had one more
with you. The music will always live on! Love you Philip."
Beres Hammond track is call "Do It Now" in the track Beres said "When you love someone, You should love strong, Don't let it wait forever, Don't wait too long, Do It Now!"
READ MORE ABOUT PHILIP 'FATIS' BURRELL