Stay up-to-date with all that's new at Dancehallreggaeworld, Click Here to subscribe for my updates and don't miss a thing!  

Reggae Music Singer Junior Kelly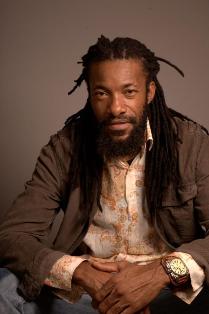 Junior Kelly - After his breakout "Love So Nice in 2000, and the album of the same name, audience yearned for more of his true-to-life lyrics about love.
That song, successful as it was-No.1 in Jamaica and top of the charts in Europe for 15 weeks, gave Kelly performance in the mind of reggae lovers, but unfairly rated him as one-dimensional.
Loves follow up smile featured more of his heartfelt musings on relationships-"Never Let You Down" and "Sinking Feeling" to name a few-interspersed with Kelly's oft overlooked social commentary ("Black Am I" and "Africa Bound") equating Kelly's fame to that of his love songs. Not one to be pigeonholed as the love song specialist.

Junior Kelly offers his expertise in other areas on Tough Live, his third album with VP Records. A prolific songwriter, and newfound producer ("Loser" and "Jam For A While") Kelly augments his song book with social-political commentary ("Youts Dem Nah Cool" signals u to misrepresentations of the Rastafarian Faith ("Rasta Should Be Deeper"), updates Dennis Brown's "Hold On To What You've Got" (Hold The Faith") and shares many cleverly writting songs on the album's 17 track presenting as well-rounded musician who know's how to highlight his other talents without ever abandonin his'"Favorite" topic "Love You Like That" with J.C Lodge features Kelly chanting U-Roy style over a remake of the '80s classic "Someone Loves You Honey" "Receive" is gaining rotation on reggae radio in Jamaica and abroad and "Touch My Heart" illustrates how important love is to Kelly.
"There's nothing wrong with celebration love and feelings for an individual, "says Kelly about that song. " without love we have nothing. I'm definitely more rounded than a love tune specialist, "says Kelly who also plays guitar and shares producer credits with studio veterans Sly & Robbie and Steely & Clevie. It's all about what I'am feeling at the same time. And Iam going to write only good songs." Tough Life" the album's lead singleover a rolling. roots riddim that has been ruling the reggae charts since late summer '05 embarks on another heart touching topic experienced unives ally: poverty and hunger. But with a positive spin Kelly touts resilience. "Financially, when I was growing up there wasn't squat, the songs on this album are a celebration of triumph towards adversity.

"Adversity is something Junior Kelly (b Keith Morgan on September - 23 - 1969) knew ever since his happy childhood was marred by visious murder he witnessed of his older brother, Jim. It was Jim who influenced him to do music. Jim was a rising deejay for the Killamanjaro sound system whose life cut short when a bullet pierced his head. Trough Junior Kelly didn't grow up rich, he had riches in a tight-knit family. At first they lived in Kingston 13. But his father, who left work in a Kingston soap factory for farming in Manchester where the family had inherited four acres of land, would travel back and forth to ST. Catherine where he, his siblings and his mother lived after they moved from Kingston.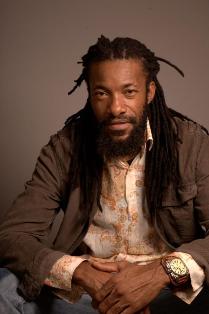 It was hard, but they spent as much time together as they could. Afther Jim's murder, kelly and his sibling followed their father far from painful memories and apparant danger to Manchester. With there mother still in ST.Catherine, Kelly and his siblings had to fare being the new arrivals from town in a country setting; their new peers tested them at school daily. But after making the transition from the hectic life to nature's peace and quiet Kelly started sharing his own harmony with his friends. He started writting and deejaying lyrics over album B-sides.In between voicing for Kingston producers who Kelly says often encouraged him to compromise too much of his creativity, Kelly took breaks and roofed houses. Getting voiced on a big riddim was difficult. But Kelly stayed writting and never realy compromised his content or sound.

When "Love So Nice" finally got some airplay-it first happened in England-people around the world became intrested in the man who revamped Bob Marley's "Stir It Up" riddim with such a realistic love song. :Kelly Sang "Love So Nice", tell me why it hurts so bad, "Kelly's matter-of-fact style was refreshing and different, especially coming from someone in the era of hardcore dancehall that approached love and sensuality with raunchy rhymes. With one huge, hit kelly started touring and recording with regularity. Instead of sounding off preachy, rhetorical jargon of hostile rants about Babylon, lyrics many have grown to expect from a devout Rasta, listeners will enjoy Kelly's universal message of love and humanity what Kelly says is the true calling of Rastafari. " What is Rasta really about?" he asks rhetorically.

"Togethemess, love and strength, "he answers. these are the topics consistently addressed in his songwriting. Junior Kelly, who says he's ventured into writing short stories and wouldn't mind trying a script for a short film, hasn't strayed from what he set out to do many years ago when he recorded his first song in 1985 "Over Her Body". He still writes what he feels and is able to provide for his six children without compromising his beliefs. Kelly latest installment, Tough Life, is a balanced production that promotes Kelly's enduring message of love and humanity, the message he's always conveyed and hopes people accept wholeheartedly

Share your views/ comment on this Artiste!
Do you have a great story about him/her? Share it!
What Other Visitors Have Said about this artiste..see below
Click below to see contributions from other visitors to this page about this artiste...

Return home from Junior Kelly page

Want to learn more about Reggae Music? check these pages below...
New! Talk to me
Was the information helpful? Something needs changing? I welcome your feedback here.

Great Articles You Might Have Missed
Please send us your Feedback, News, Photos, Press Releases, Music and/or Videos to our WhatsApp Number: 1-876-395-8008 or Email: necoflex@gmail.com


Not what you are looking for? Search the web for more Dancehall Reggae music information below...
Researched Information pages