Jamaica Welcome Sielle - Classically trained in music and attending performing arts schools from the age of five, Melodie Farkas, known in the performing world as Sielle, has been performing and writing music from her earliest memories.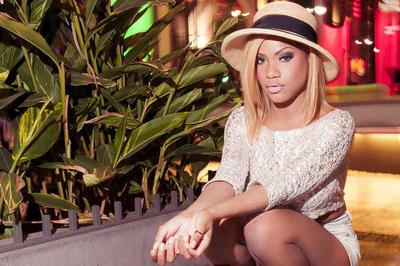 Whether performing Folk, Rock, Italian opera, Reggae, R&B in English, or Pop in French, Sielle's greatest love and passion has always been being completely engulfed in the production and presentation of music.
Hailing from Little Burgundy, Montreal and appearing at diverse venues across Canada and internationally, the vivacious Sielle is adept in a wide range of musical genres. Influenced by a solid background as a Gospel music soloist, Sielle exemplifies a joie de vivre and infectious energy that is embedded in her distinctive form.

Always well-grounded in rhythmic fundamentals, Sielle's preferred performing style is often referred to as 'alternative soul' – where elements of folk and R&B are incorporated with traditional soul.
With abounding versatility, Sielle eases comfortably however, into performing several genres and her music highlights versatility in rhythmic shifts, penmanship and range. Acoustic sets are a favorite of Sielle's, and she incorporates these in her mixture of musical rifts during all performances.
In collaborating with the renowned Jim Peterik from Survivor, Sielle has been featured on the mega hit "Eye of the Tiger" on main stage performances at Nappa Valley's Bottlerock Festival.
The legendary David Pack of Ambrosia has also teamed up with Sielle on occasion and he wrote and produced the very lively, finger snapping track entitled, "Together", available on I Tunes. A recent release, "Follow Me" is a smooth and thrilling love song that was produced in collaboration with Damian Jackson.

With a bevy of lyrics under her creative hat, Sielle continues to team up with hit-makers and has joined Sean Paul for the production of the reggae rocking "Easy Mistake". With her stellar production team, 957 Muzik - the sky is the limit.

Other recent releases on I Tunes include a folk song penned by Sielle entitled, "Little Girl", the vibrant pop track – 'Change You" and an infectious rock song called, "Runaway".