Jah Rooti Returns With 'Bad Dreams' Single
by RosesENT...
(Bronx, NY)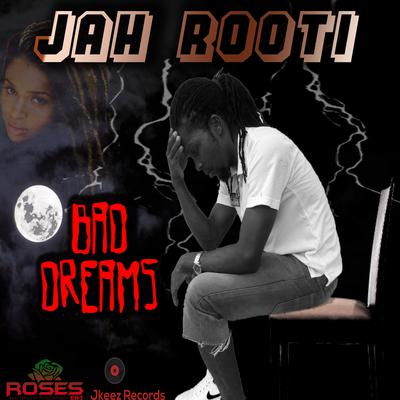 Jah Rooti - Bad Dreams
Jah Rooti is back with another passionate single "Bad Dreams". This song is about a lost love the artist had for a girl and the nightmares that kept lingering and haunting him from the good times they've shared.


Produced by RosesENT/JKeez Records this song is the 2nd project that the artist and the labels have work together on. This comes as the followup to his fan favorite Hush, which was released earlier this year and peaked at number 2 on the Souncloud Dancehall chart.
It's already a favorite to many and the words are easy for ones to relate.
Released on the 1st of September 2016, it is now available in all major digital music stores worldwide.
Buy on Itunes
https://itunes.apple.com/us/album/bad-dreams-single/id1130709393
​
Buy on Amazon
https://www.amazon.com/Bad-Dreams-Jah-Rooti/dp/B01HVOZKA2
Stream Via Youtube Here
https://www.youtube.com/watch?v=607NZ0dpAT8
Jah Rooti's Biography
https://plus.google.com/+ReggaeDon/posts/TipPdDKFT6A
More Press releases from Jah Rooti visit...
http://rosesentent2016.blogspot.com/
Follow on Twitter.com/jahrooti
Follow on Instagram.com/ijahrooti
Like on facebook.com/JahRootimusic