Is Having An Entourage Good for An Artist?

Most male entertainers, whether based here in Jamaica or overseas, in Dancehall and other genres, especially Hip-Hop, tend to have a barrage of other males around them whenever they are out in the streets.
At parties, performances and even at the studio, they often can be seen with at least five persons around them, looking like they are of no apparent use. Why is this the case?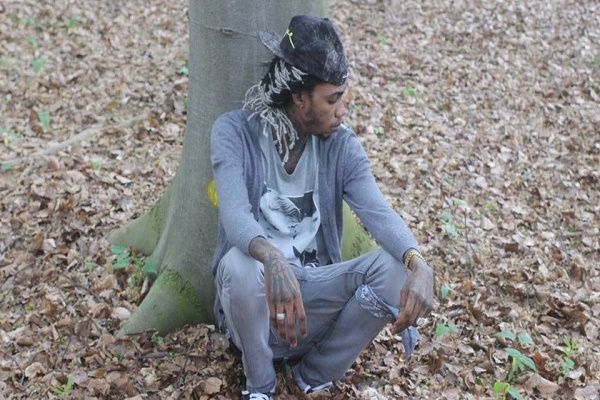 Males, in general, have always traveled in packs, humans and animals alike, with huge groups of followers, usually other males, either for protection or the hype. Sometimes it works out for the artist, but most times, it doesn't. This is because, like in Jesus' days on earth, there is bound to be at least one "follower" who turns into Judas through greed, jealousy and envy. This discipleship mentality has been brewing since Jesus' days and will continue for years to come. Also, too much of a "good" thing is never good.
It can often put the artist in compromising positions. With larger entourages, you will find that extra costs to accommodate everyone hurts the pockets of not only the artist, but also the promoter, the artist's team and sometimes the artist's family and true friends. Promoters often lose at the gate whenever the artist has to bring in a large crew free of charge. Not to mention drinks and other benefits usually reserved for the artist, their team and the paying patrons.
Most members of these entourages serve no purpose at all. They take up space, use the most out of the artist and tend to be the most arrogant of the bunch, causing the artist and their team more pain and suffering. A few may be real friends of the artist, others are their team members as managers, road managers (aka Roadie), official DJs, PR agent, booking agent, personal assistant, and/or engineer/producer. However, the main reason for the artist choosing to have such a big entourage is really for security purposes. Most are thugs, yes, likely carrying illegal firearms and other weapons, which also jeopardizes the artist's career in many instances. It can put the artist at a disadvantage from a legal perspective but it also gives the artist some peace of mind, knowing that people have their backs, if they find themselves in a sticky situation. Very rarely do you see an artist with a licensed firearm holder within their entourage other than themselves or their manager.
Whenever an artist is seen with a large entourage, it also helps to boost their ego and is often times used as proof that they are the bigger artist to have such a following. Some artists use their entourage to make themselves look like the bigger man in the industry, to show off their flossing capabilities by being able to spend the most money on such a large amount of people. It's all about the hype in Dancehall and it doesn't necessarily work, only to prove who is hyper than who.
Not all artists have an entourage to begin with. A few don't go out at all or go out in smaller numbers. Artists like Gage, Busy Signal, Assassin and others do not party much outside of their work related events. Bramma, New Kidz HD, Mr. Lexx, Beenie Man, Sean Paul all party on a regular basis but usually without an entourage. Only Munga, Bounty Killa, Elephant Man, Mavado and Sizzla often have a big entourage with them. However, whenever it comes time to travel out of the country, they cannot bring everyone with them, only their team. Local performances will see them having the stage crowded with an unforeseen amount of people in their entourage. Aidonia, Alkaline, Masicka and Tommy Lee are known for that too.
On the contrary, the female artists aren't known for having large entourages, as it is already too expensive to cater to their own needs, let alone to party with other high maintenance females. Plus, they tend to have families they need to stay home with. However, they do go out in smaller groups of two to four, sometimes including a male or two as their security or companion. Sheba doesn't party unless to promote new music. Whenever she has a performance, she only takes her stylist, her manager and her companion with her in a few instances, unless traveling overseas and then it's just with her manager. Spice has four promo girls as her entourage that she actually pays to go out to promote herself and her music on a nightly basis and travels with only two at a time along with her manager.
It works for some but it is neither good nor bad and then it can be both good and bad, depending on the artist and/or the type of persons in the entourage. If an artist is firm in his beliefs and is a very good leader, then the entourage can be easily controlled. On the other hand, if the persons within the entourage are on the same page as the artist, obeys the rules set out by the artist and isn't about the hype, then there shouldn't be any problems between all parties involved. Even though the entourage mainly consists of "yes men", the artist too must be vigilant and not be a "yes man" either.
Upcoming artists should be able to differentiate between knowing what's best for himself, their career and everyone involved and knowing what's hypest. It's not all about the hype. Learn quickly that you cannot please everyone so think about who and what is important and weigh your options. Never choose hype over what counts the most, which isn't money either.
If you choose to have an entourage, make sure it has persons that have your best interest at heart and their own. Many are wolves in sheep's clothing and disguised very well, so pick wisely. Otherwise, refrain from having an entourage and focus on important things like your career, family and life. Know the difference between having a team that supports you and having an entourage that is there to use you and for their own personal gain.
Written by: Lesley Hayles
Date: June 28, 2017
Return to Homepage from "Is Having an Entourage Good or An Artist