I Octane, RDX, Bugle, Cobra, Macka Diamond, Spice and Tifa leading the summer 2013
by DHRW
(Jamaica)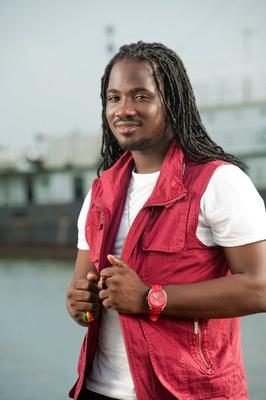 The 2013 summer is practically up on us and we are doing some probing as to which dancehall/reggae artiste will rule the summer?
Last year (2012) ruling the summer were Konshens, Tommy Lee, Tifa, Lady Saw, Cham, Popcaan, Mr Vegas, Chronixx, I Octane and Aidonia.

This year (2013) the leading male artistes are I Octane, RDX, Bugle and Mad Cobra. On the female side leading the pack are Macka Diamond, Spice, Tifa and D.I.

Octane has a number of songs which are burning up the charts presently, songs such as Bubble, Bust A Blank and Gyal A Gimmi Bun. He is also schedule to closed 'Dancehall Night' Reggae Sumfest 2013.

The summer of 2012 was dominated by RDX and they are still going strong. With carried over hits such as Broad Out and Kotch and the recently released of "Drop Dat" they will also be a strong contender for top artists for summer 2013.

Veteran dancehall artiste Cobra has hit top form again, since the release of his singles 'Anyweh' and 'Defend It'. In a recent release Cobra stated: "I came back because dancehall is boring. I do most of my shows in Europe. I haven't worked in Jamaica in five years. Most of the big names move from arenas to small venues. Dancehall is on a dive. Younger artistes can't deliver the songs how it sounds on the recordings. Shows don't ram like how dem used to ram before."

So where are Tommy Lee and Popcaan?. Since the feud between Bounty Killer and Tommy Lee ended and the flop show in Trinidad Tommy Lee's career seems to be on a downwards path. Popcaan is still recording but no summer songs are coming.
Busy Signals is not the same since he parted ways with Shane Brown and many music insiders are now saying that his career will take a nose dive, let us wait and see.

Chronixx is yet to score a major hit single since 2013, his popularity is still base off his break out singles 'Behind Curtains' and 'Odd Ras' which were both released in 2012.

The females are also holding their own.

Macka Diamond's "Dye Dye" is one of the hottest song in Jamaica, US and the UK, but will there be a follow up to 'Dye Dye'?. She will need a follow up single to conquer the summer.

Spice's single "Pon Top" also getting heavy rotation on local radio stations, in the clubs and parties. I wonder if this will be one of the top song for the summer.
Tifa is always in the mix when it comes on to summer song, but she is yet to release a song which we can say will be a contender for summer song for 2013.
D.I is also in the mix and with the soon to be released of her Mixtape, we are waiting to see what she has planned for the summer.

Please send us your Feedback, News, Photos, Press Releases, Music and/or Videos to our WhatsApp Number: 1-876-395-8008 or Email: info@dancehallreggaeworld.com


"Reggae its exotic and has cool vibes that expresses truth and real life stuff" - Ket Leash

Not what you are looking for? Search the web for more Dancehall Reggae music information below...
Also connect with Dancehallreggaeworld.com on Social Media:

 
Facebook | Twitter | Instagram | Youtube
Thank You!