Conscious Reggae Artist "Humility" Gives Thanks and Praises to the "Most High"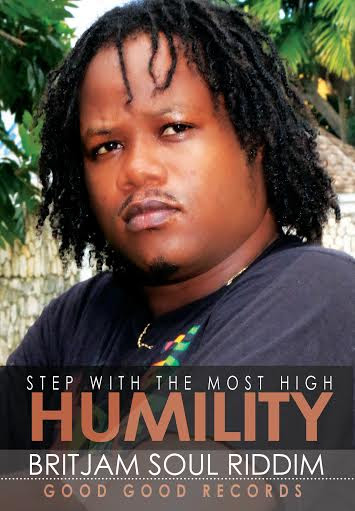 Humility - The entertainment industry is often noted to be superficial and one dimensional, and many along the way have lost their soul, but with his feet firmly grounded, his name says it all meet "Humility".
On his latest release, the conscious reggae artist gives thanks and praises to the "Most High" with his with profound music and prolific lyrics.
 

Nester Oliver Chung was born on October 02, 1981, in the parish of Trelawney Jamaica and was named after the famous Robert Nesta Marley.  It is no coincidence that Nester Oliver Chung was born in the same year the legend Robert Nesta Marley died, as someone had to carry on the music mantle after Bob Marley laid it down.

Nester attended the Lowe River all age school and later moved on to the Vere Technical High School in Clarendon where he actively participated in sports but especially Track and Field.  However, Music has always been a part of his life, but more so on those days when he would help his father in the field. Persons could stay from a distance and hear Nester competing with his siblings in singing to gain his place as the best singer.
Nester struggled with the decision to choose between pursuing a career in Track and Field and his first love "music". He realized that music was his passion so he chose music, which propelled him to moving to Montego Bay, St James in 2001 where he started his search for a place in the music industry. After a long search he found the African Tradition Recording Studio owned by Vernon Vidal who helped with the recording of his songs and provided many talented musicians.
Nester entered various singing competition such as Digicel Rising Stars, Magnum Kings and Queens of dancehall and the JCDC Festival song Competition. After entering the JCDC Song Competition two times before and only made it to the semi-finals he decided to give it final shot in 2012 which saw him making it to the top ten with his original song "Dis a fi mi island". 
It was one of the happiest times in his life but all that joy starting going downhill when he was told that there would not be a music video for the songs that year. He didn't get the exposure he need from that competition but that did not kill the dream, it only made him want to excel even more.

Nester was introduced to Jermaine Mendez who opened a few doors of opportunities for him which allowed him to perform on Smile Jamaica TVJ, voice an original song and helped in the streaming of his songs on itune, amazon, emusic.  Nester's life in the music industry continues to look bright as he prepares himself for the challenging but fruitful journey ahead.
Post Your comments/ views about this artiste below..
Post your views/comments on this artiste below also read what others have said about him/her.
Below you will see the contributions from other visitors like you.
Click below to see contributions from other visitors to this page...

Reggae Recording Artist Humility Releases "Community" Video Not rated yet
Conscious recording reggae artist "Humility" has released the visual for his hit single "Community". The unpretentious video shot in Trelawny and Montego …
Return home from recording artiste Humility page