Multi-talented classicaly trained musician/songwriter Dre Island recently released the second lead single from his upcoming "NOW I RISE" project.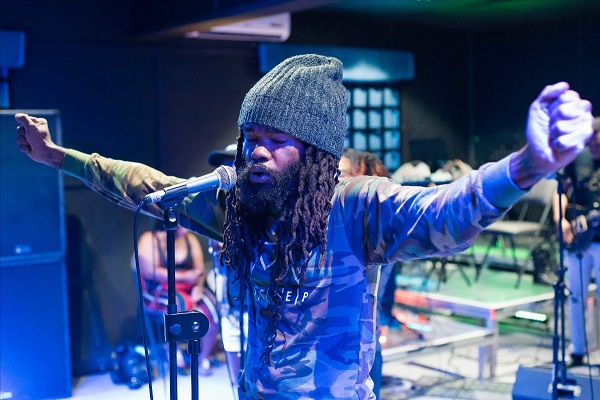 Dre Island Pays Homage With 2nd Release from Now I Rise Project
he single "My City" comes on the heels of the 2018 hit "We Pray" featuring top billboard dancehall star Popcaan, the latter being the first track from Dre's highly anticipated venture.

As talks of the project have been on the horizon for the past few years, and fans of Dre Island clamoring for "NOW I RISE", the artist humbly stated "There is no sooner to later right time or wrong time. Things happen when it has to happen".
The hit bound track "My City" produced by Dre Island himself, could be about any city in the world. On the powerful song, Dre sings of a common thread, a familiar denominator. "It's not an inspiration per say" explained Dre of the song;  "It was more of a vision, a message, not only for my city Kingston City where I'm from, but for every city in the world that has beauty and hardship, it was about that."
 
Me from a place
Which part dem buss the rifle with the scope a top
And head will open like a rassclaat coconut
And lef' your car dem and your wall dem favour polka dot
Me from a city where a bay keys and coco a drop
And politicians every day dem import a strap
And dem no care about the issues weh the voters got
A bare mischief and billions inna court a knock
Me from a place where love is sweet and give you heart attack
Bomboclaat, dem big rose gold rope yah fat
Roun' gangster neck we money taller than opra stock
Ye, from a place weh dem say melt when the Pope a chat
And high grade trees a blow
With these powerful lyrics, Dre Island has depicted a raw and perhaps intimidating image, but the flower that blooms in adversity is the rarest and most beautiful of all. "Despite all struggles and negativity, everything is real in my song, despite all of it, you can rise and be the best you want to be, and show that all the filth they gave us, created, that Babylon system, we rise from that and became a better person, for us, for our families and our community. Our city's condition don't define us, we define ourselves in spite and despite as we rise above" - Dre Island

Distributed by 21st Hapilos Digital, "MY CITY" now available on all major streaming platforms and digital outlets has also delivered important visuals with both a video (http://smarturl.it/Dre-Island-my-city) and mini-documentary (https://youtu.be/3A6LJRCB66g)