DJ DEWEY MUSIC
by Dwight Davidson
(Kingston)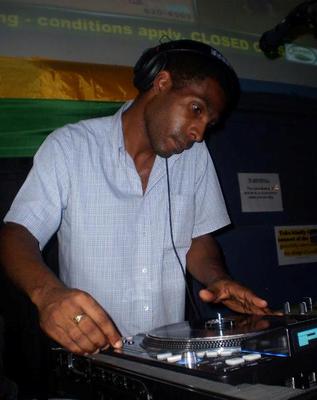 DJ DEWEY MUSIC
I am Dwight Davidson, Disc Jockey, Audio Engineer and Audio Technician for over 25 years, affectionately known as DJ DEWEY. Started 1984 with a Black Magic system, which me and three friends name it RAVERS CHOICE DISCO.

The late 80s- 1991 i link up with Spuggy and the Epiphany Club, New Kingston. 1991-1997 Squeeze and The Mello Canary Disco.1997-2000 Squeeze and The Skyy Disco(formally Mello Canary). 2001-2005 Spuggy and Epiphany Too.2001-2007 Delano and The Renaissance Disco.
2001-current, i represent Musical Choice Production whenever they need my service and expertise, while i Represent DJ DEWEY MUSIC.
Join in and write your own page! It's easy to do. How? Simply click here to return to sound system owner.
Articles On Dancehall Reggae World You Might Have Missed ......
Jun 18, 18 10:47 PM

Foundation Reggae Festival - Since the year 2001 in which the first edition has been held, there have been numerous bands that have passed on its stage.

Jun 18, 18 09:27 PM

Marcia Griffiths collaborates with Chronixx and Sly and Robbie - Veteran singer Marcia Griffiths is hoping to score with her latest single Queen of Paradise.

Jun 18, 18 08:32 PM

A Big Win for Jah Works at 'Japan Rumble' Sound Clash - June 2018 — Yokohama, Japan — Once again, Jamaica's competitive art form of sound clash has transcended cultures as evidenced by the sold-out Ja…