Dane Madden Release Debut Single"Fly"
by Donovan Diaz
(Jamaica)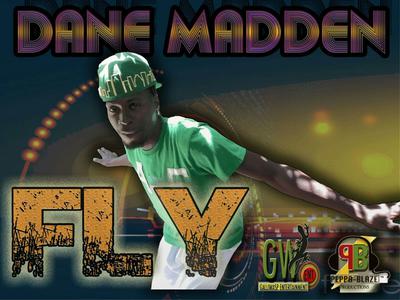 The Industry welcomes fresh new artist, DANE MADDEN to the scene, with his debut


single "FLY", an energetic dancehall with a somatic flow of lyrical style makes this superb.
Dane Madden, recording artist and songwriter.His music and lyrical content have a dancehall energy with an international sound. His versatility and unique voice can represent any genre of music...due to his dedication, listening & relating to all types of music to perfect his craft and enhance his career. Madden, is busy writing songs and recording to present an EP to the world.
Peppa Blaze Productions/Galliwasp Ent introduced the single debut on all digitals platform on July, 31st, 2017.
Download preview link.......
FB: Dane Madden/danemadden@gmail.com
Bookings: peppablaze876@gmail.com/galliwasp21@gmail.com
8762951977/2982179
7862079462...
You are welcome to join my special friends list and receive exclusive updates (like this) videos, breaking news, albums, new songs and promotions from players in the Dancehall and reggae music industries, send direct to your inbox.

You can also follow us for my updates! Link up @ Facebook |Twitter |Instagram