Dancehall Reggae Directory

"The Most Affordable Online"

Welcome to dancehall reggae directory - This is the most affordable online directory promoting everything pertaining to dancehall and reggae music industry. 

Our site is one of the most visited for information regarding artists Biography, Producers, Sound Systems, Promoters,Booking Agents, Selectors and Links. We are providing the perfect avenue for them.
To get listed in our directories is affordable. We are offering two (2) different packages.
1. Get listed for 6 months for only $25.00US Dollars
2. To be listed for 1 year its $45.00us Dollars.
We also offer links which is a one time fee of $5.00us
Have any questions?. Please contact us.
---
Producers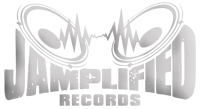 Jamplified is a production team that has worked their musical magic for countless artists spanning various genres from almost every corner of the globe.
Contact Info.
58 Dumbarton Avenue
Kingston 10
Jamaica W.I.
Phone: (876) 631-7542
website:www.jamplified.com
ROCKSTAR Sound System
located: Jamaica and New York
Contact:Jamaica 18764605384
New York 5168330891
For parties, dances, weddings, Oldies

VP Records Distribution Florida
6022 S.W. 21st Street,
Miramar, Florida, 33023
Tel No: 954 966 4744 | 800 741 4744 | Fax No: 954 966 8766
VP Records & Greensleeves United Kingdom
Unit 14 Metro Centre, St. Johns Road,
Isleworth, Middlesex TW7 6NJ, England
Tel No: 011 44 208 758 0564 | Fax No: 011 44 208 758 0811
Greensleeves.net
VP Records Jamaica
1 Upper Sandringham Avenue,
Kingston 10, Jamaica
Tel No: 718 233 4963 | 876 968 8461 | Fax No: 876 968 4067
VP Records Japan
Twenty- Four-Seven-Records Inc. Yoyogi-Corp.
#705 1-9-16 Tomigaya Shibuya
Tokyo 151-0063, Japan
Tel No: 011 81 (0)3 5454 1247 | Fax No: 011 81 (0)3 5738 3224
247reggae.com

Tad's Record Inc. USA
20401 NW 2nd Ave., Suite 301B
Miami, FL 33169
Phone:305-654-6130/305-654-6131
Toll free: 1-877-4-reggae/(1-877-473-4423)
Fax:305-654-6133
E-mail:tadsrecordinc@bellsouth.net
Jamaica
Tad's International Record Ltd.
78 ¾ Hagley Park Road
Shop # 21
Kingston 10, Jamaica W.I.
Phone:876-929-2563/876-845-3195
More information here

Retrun home from dancehall reggae directory