Dancehall Music singles

Danceall Music Singles - The latest in dancehall music. Single track released by artists acorss the gloge.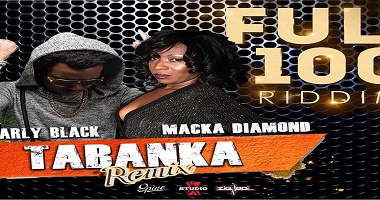 Macka Diamond And Charly Black Goes Viral With Hit Tabanka
You are welcome to join my special friends list and receive exclusive updates (like this) videos, breaking news, albums, new songs and promotions from players in the Dancehall and reggae music industries, send direct to your inbox.

You can also follow us for my updates! Link up @ Facebook |Twitter |Instagram