Alkaline leading Vybz Kartel In to the 2016 Christmas Season.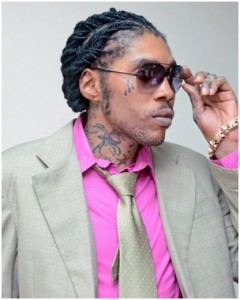 The fact is Vybz Kartel is regarded as one of, if not the greatest dancehall artiste/lyricist.


But in recent times Alkaline have been the man with the hottest tracks in the parties and clubs.
One of the reason why I think Vybz Kartel is loosing the grip is that he has saturated the market with too many songs.
I know the fans of the Worl Boss will say otherwise but here are some proof.
Here are 6 of the Hottest Tracks Alkaline for October in to November 2016.
1. Alkaline - Spoil You
2. Alkaline - 12 pm
3. Alkaline - Block and Delete
4. Alkaline - Afterall
5. Alkaline - Extra Lesson
6. Alkaline & Mavado - Farewell
7. Alkaline - Ricochet
8. Alkaline - Direction
9. Alkaline - Wait Yuh Turn
10.Alkaline - City
Here are 10 of the Hottest Tracks from Vybz Kartel for October in to November 2016.
1. Vybz Kartel - Fever
2. Vybz Kartel - Who Trouble Dem
3. Vybz Kartel - 9X
4. Vybz Kartel - Colouring This Life
5. Vybz Kartel feat. Demarco - Miracle
6. Vybz Kartel - Western Union
7. Vybz Kartel - Step
8. Vybz Kartel - Roun Corna
9. Vybz Kartel - Training Wheel
10.Vybz Kartel - Half Way Tree (HWT)
Now go to any party and play those tracks and see who is getting the biggest support.
SEE PREVIOUS ARTICLE
Vybz Kartel Not Running Dancehall Music Anymore