Zed-I "Jah Secret"
by Heinrich
(Netherlands)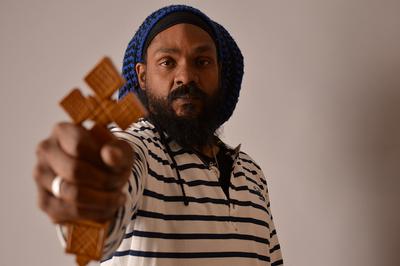 Biography JOSEPH JARZINIO DIAS ELLIOTT (aka: Zed-I Jah Secret) was born on the 9 th. of July 1976 on the sunny island of St. Maarten. Zed-I grew up in the ghetto district of Dutch Quarter (Currently Living In The Netherlands). Like any other ghetto, it was always a struggle. As the passage of time brings change, he changed as well, becoming much more positive and also sending out a positive message (Rastafari).


He started out in 1995 with a group called the "Funk Devils ". In 1996 he won the first free-style, throw-down rap competition on St. Maarten and with this moved up to win best rap group in the Caribbean. In 1998 they decided to change to the name "Lyrically Royal" The group went their separated ways in the year 2000.
In 2006 Zed-I "Jah Secret" moved to Jamaica where he found it fit to gain his musical experience. "As an reggae artist listening to different types of music always expands your mind, which of course develop your vocabulary and creativity. Hence Zed-I has extended his music to reach each and everyone! Bearing in mind that music is life and life is music! "The one of many universal languages".
In 2006, 2011 and 2014 he dropped several mixtapes. In June 2015 Zed-I teamed up with Bigstarr Music and in August 2015 they released his first official EP called I Zed-I. Available everywhere on the Internet and all Streaming services.
His first music video called Give Thanks will drop soon.
Quote
"I believe only Jah knows my ways, as he moves mysteriously" - Zed-I