Marika - Polish first lady of Dancehall and Reggae music
Custom Search
Marika the first lady of Polish Dancehall and Reggae music.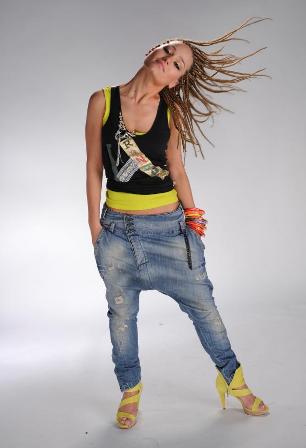 This Polish singer, songwriter and composer music can be describe as a mixture of reggae funk and soul.
She is best known for her energetic shows, strong voice and conscious lyrics.
She started her career in 2002 with soundsystem Bass Medium Trinity, which has a very well-received album 'You say, and you have' in 2004. This album became a pioneering and historical in Poland.
She has played hundreds of shows in clubs throughout the country and abroad (USA, Canada, France, UK, Ireland, Germany, China). She has also performed on big festivals such as Open'er 2010, Opole 2009, Ostroda Reggae Festival 2009, Reggaeland 2010.

She has represented Poland at World Expo 2010 (Shanghai). Her main influences are artists such as Sean Paul, Missy Elliott, Macy Gray, Gentleman, NAS, Damian Marley, Julian Marley and Inner Circle.
In 2006 she took part in the project "Polish Fire". The album - which is the result of Polish-German collaboration included her 2 songs: "The Power of Fire" and "What's Your Flava".
In summer 2007 she released her first single "My Heart" with the producer duo Juniorbwoy. This song became a hit (more than 2 million views on YouTube).
2008 she released her first solo album – "Plenty". This CD is a hot fusion of different genres. The album was well received by audiences and critics and was nominated for the Fryderyk 2008 and other music industry awards.
Marika's newest (2010) double album "Put Your Shoes On" / "Put Your Shoes Off" was nominated for Fryderyk 2011 - the Polish Association of the Phonographic Industry Award.
On February 14, 2012 she's schulde to perform at the Hard Rock Cafe in Warsaw.
She is well known for songs such as:
1. Someday feat. Mothashipp & Lutan Fyah
2. Lover's Song
3. Uplifter
4. Niewazne lle
5. Moje Serce
6. So Sure
7. Moje Serce Bossamix and
8. Put You Shoes On


Post Your comments/ views about this artiste below..
Post your views/comments on this artiste below also read what others have said about him/her.
Return home from Polish firsh lady of dancehall Marika page
Articles You Might Have Missed ......
Dancehall and Reggae Music Articles
Dancehall Reggae World's Favorites
Custom Search