Irie FM Queen Elise Kelly - Easy Skanking
by DRW
(Jamaica)
Elise Kelly the Empress and Queen of Mid Morning radio on Irie FM, Jamaica's #1 Reggae Radio Station.


Elsie started out in media from a early age, infact she was in sixth form at school. Her first job was as a host for a program called "Newsgramme". The program was aired on JIS TV (Jamaica Information Service).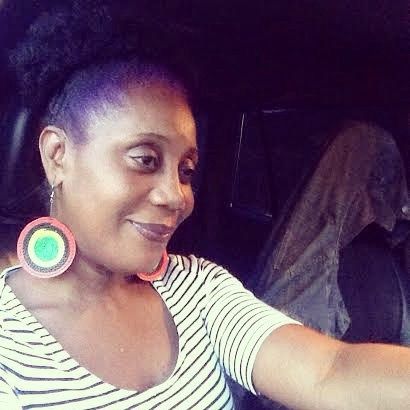 Kelly is now the voice behind one of Irie FM's top program "Easy Skanking".
The show aires Weekdays from 10:00am to 2:00pm Monday-Thursday.
Easy Skanking, pays tributes to Reggae Music and artiste who has pay their dues towards reggae Music.
Her programs also features, Interviews, albums reviews, Big-ups and Greetings. You can expect to hear only the best uplifting and positive Reggae mixed with a little dancehall music on her show.
Elise Kelly is not only a Radio Presenter, she is also a Mother, a Disc Jock, and a Motivator.
Mamma Elise as she is also call is definitely one of the pioneer working to promote positive and uplifting music from across the world.
She said that she admire Christiane Amanpour's hands-on approach to journalism, her bravery, diligence and credibility. Locally, my favourites are fellow co-worker Ron Muschette and TVJ presenters Neville Bell and Simon Crosskill.
READ MORE ABOUT IRIE FM HERE