---
DJ DAIN THE REMIX KING PRESENTS " TRUE COMPASSION MIXTAPE"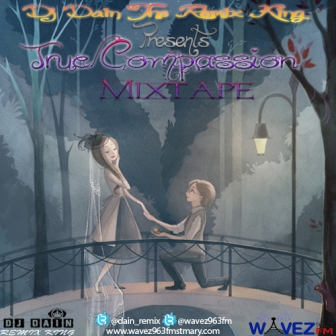 FREE PROMOTIONAL DOWNLOAD:
www.djkaas.com for wicked mixes and much much more!!http://goo.gl/qhA6ZS



(Straight Link)

http://goo.gl/vKKF0M



(Tracked Link)

http://goo.gl/HfMGOr


(Listening Link)

http://goo.gl/48gXeJ
Join in and write your own page! It's easy to do. How? Simply click here to return to 2014.
Custom Search
---
Lyrics ~ Videos ~ News ~ Whats New ~ Articles ~ Booking ~ Frontpage
WHAT'S YOUR FAVORITE DANCEHALL/REGGAE MUSIC SONGS, ALBUMS AND ARTISTES (MALE/FEMALE) FOR 2015.  We would surely love to get your feeback .. CLICK HERE TO SUBMIT YOUR RESPONSE.