Dancehall artiste Demous aka Kamanda Kizito
by Demous Kamanda
(Nairobi,Kenya)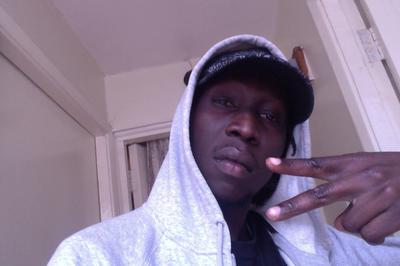 Am Demous aka Kamanda Kizito from Uganda,Am a dancehall artist currently based in Nairobi, Kenya.


I started singing as a child at the age of 9.And started recording in 2003 in the little hood studios we had back then.I started out as a rapper and hip hop artist and recorded my first studio album in 2005
Roots
.Back then hip hop music was a hustle to get on air but I somewhat managed to get air play on Kampala's top radios Capital FM and KFM that were the only big radio stations which played Ugandan hip hop.
As things got better along the way I recorded my second album in 2007,with collaborations featuring Chris.M
Rock n Roll artist from Germany
,Rush Sturges
Rapper from New York
,Leo Carpene
Rapper from France
.Despite the hard work I put in this album and the big time air play I got,it still didn't put off like I always wanted And then came my inner conflict of interest,the fact that I sing,rap and had love for hip hop,rnb,reggae and dancehall.
I thought it was high time to follow my long time love which is Ragga dancehall and reggae.I thought it best not to drop what I had started
Hip hop and RnB
as well so I decided to fuse all of them in my 3rd Album 'You made me love' in 2008 which to my surprise was welcomed more than I ever imagined by my fans.That got me on the road of dancehall music.I have finished putting final touches on my 4th album titled 'Nuh luv' and I believe it is worth the longtime coming thanks to my manager Gilbert.It is an album that has a mix of RnB and reggae dancehall music.
I would also like to credit my fans,friends and the family for the support on this.Thanks.