Jodian Pantry Unplugged: I was Bullied, Harrassed and called a Thief. (story of my life) Part 2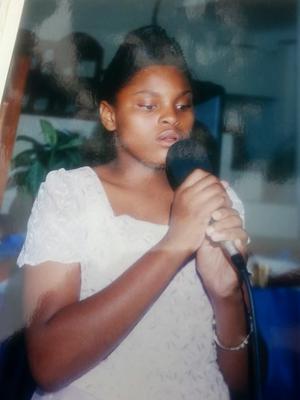 I was Bullied, Harassed and called a Thief. (story of my life continues)


I am back!!!! :) Before i start blabbing about myself, my life again. Let me apologise for the hard to read looking font style and lack of indentation, good lord someone needs proper guidance where that is concerned. (Covers Face).
So here we go. The letter got to my mother on Wednesday evening Re: England Trip, i was excited a little bit, my mother however could not!! and i repeat "Could Not" afford most of the requirements for that trip. Not really coming back right now, but, somehow a miracle happened, i got my pocket money for the trip as was required, but mine was just not enough, HELLO! most members on that choir could afford that trip with ease, but i had to pretend to be Rich Kid as usual. What mama gave me was just not enough, and i had no idea what would have transpired on that trip.
A trip i looked forward to, smh, turned out to be my worst nightmare. All was going according as planned, the choristers were split in groups and sent to homes of whoever those people were at the time. And wow, did i fell in the wrong group, good lord. These people hated me with more than passion, they turned their noses up at me, i was scorned, don't ask me what for, no clue at all. We went out, they all went on skipping ahead of me, i was always a loner, i remember at one point a guy looked across on me, saw how abandoned i looked, and asked if i was ok, i said i was well with an uncertain smile, poor guy believed and went to playing again. And guess what! those persons who i considered friends at the time, never remembered i was around for that trip either.
So the given day when we were allowed to use the phone boxes somewhere out there lol, to contact our parents, man i BAWLED!! "mommy me waah come home", "nuhbody nuh like mi"," mommy me sorry me come an as me reach back me a cum off a di choir OH:. Lol, oh man, i cried and cried, scared the hell out of my poor mother. It was a few days later and i was out of the little money my mother gave me at the time. The next day, was shopping day, as the following day we were to head on back home.
I stayed up that night, crying silently, as i now knew tomorrow was shopping day, i had 15 England Pound left on me from the 25pounds my mother gave me. I guess it was not enough because i wanted to feel flashy too, i wanted to take goodies back home to show off, i needed mama to get a gift, my grandma, my aunties, everybody sigh, smh. I took up my room mates 30pounds, (Covers Face), yes, i did, and i did it with pleasure at the time, because i hated them back, twice as much as they hated me, so i now have 45Pounds. And man did i shop, but the fracas started, when she realized it was missing, the Choir Director was called, then came a meeting on the bus, in front of everyone.
The meeting went as follow: Drop wud, Interrogation, Gossip, Fingers Pointing at me. I was peeing my whoosy, but i tried to play it calm, i now could feel Gods punishment being coming next, deep in my heart i felt like that was a deserved punishment for the person, but soon came to my senses.
My mama did not grow me that way. Hell flames got
hotter, because when the person was asked, "How Much Money Did You Miss" she said 60pounds, and i peed in my whoosy once more, in my head, i screamed, That is a Lie!!!!!!, but remember i am innocent but guity. Man i enjoyed purchasing gifts that day, while she watched. I know you all must bve saying by now i am evil, i call it being rebellious, and being someone else i was not, by trying to fit in with the FLASHIEST. smh.
I did confess somehow, and my POOR mothers head hung in shame when she was told the bad news, she had to find the 60pounds which was suppose to be 30, all back. By this, half the school population knew of the drama, so now you know how that name came about, but believe it or not it was forgotten real fast, and i recovered. But still travelled around with self guilt, also apologised to the person, since i knew i was nothing like them, i couldnt hate. I was LOVE.
My mother forgave me eventually, cried over me, prayed over me, told me i know that was not you, things will get better i promise. As i had no father figure in my life, who was helping her in times of distress.
My life moved from that avenue to the next.
I went from being called the filthy and heart breaking "T" word to being Ridiculed and harrassed all over again.
I grew up in a Board House, with floor that squeaked, windows that jammed easily, roof that leaked whenever it rained. Right in the cool Parish of Chapelton Clarendon, i was very close to Clarendo College High School at the time and even closer because the avenue i lived on was used by the buses that transported the students to and from school, also many students lingered and dwadled on my corner, this was another traumatic experience for me, because somehow, some way, later on, the entire school knew where Jodian Pantry lived.
Some stoned my house as they pass, and quickly vanished. Some talked above their voices and pointed, making loud outburst of laughters, saying things like "A dat deh house she live inna!" Rhatid, "Jodian Panty" you caah buy good house gyal, :( i hid inside, crying my eyes out, at some point i felt like going out there to punch holes in faces, but i was not that strong or brave. They spoke about my eyes, how ugly and black they were, as if someone punched me in them, made them black. I went through HELL, sigh.
We never had inside Bathroom, all that was done outside and one day i was caught red handed using my bath pan in action to scrub my skin, had i remembered what time it was that moment, i would have waited for the Vicious and scandalous and Mischievous batch of students to pass. Woooiiieee!!!! Tara, Tracey, Simone unu come look here!!!!!!!. I had to stoop behind the stones that were packed to a side of the yard, there was about a dozen female students trying to get glimpses of me naked as if i was a literal DEAD BODY!!!. I cant even remember how it all ended, but i just know it was night and i was pre meditating, my Run Away from Home plan.
I gave my mother no clues that night i was about to leave her, day came, left out for school, never returned home. well not until..............................
Are you guys still with me on my Journey?
Comment comment comment let me know, if someone can relate to a rough journey as mine, feel free to share your story as well :)
Continue Reading Part 3