Don Vital sets for Major Break Through in 2016
Custom Search
Ever heard the name Don Vital?, I know most of you my loyal music fans will say no. Well let me introduce this very hard working young artiste Don Vital to you.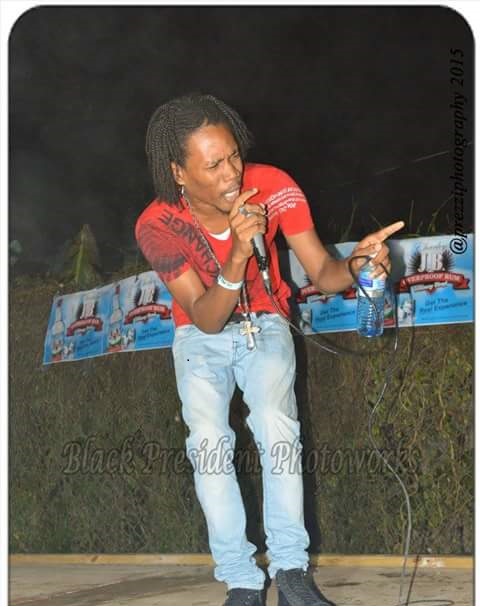 Dancehall artiste Don Vital
Hailing from the cool community of Porto Bello in Montego Bay, St James, Vital is slowly making a name for himself in the dancehall and reggae music industry.

With songs such as 'Bun Raper Bwoy', 'Dem Weak', 'Wi Nu Weak Fence', 'Mi Nuh Care', 'Dem Bwoy Deh Nuh Bad', 'Nuh Play', 'Hold Mi Own feat. Milli', 'BBHMM feat. pop sensation Rihanna' this young upcoming artiste is difenitely putting in work.

For more information on Don Vital please visit his
facebook page
---
Don Vital - Nuh Play (Bencil Diss) Don Vital - Dem Bwoy Deh Nuh Bad Don Vital Ft Milli - Hold Mi Own
For bookings, Dubs, Jingle and commericals please call [1876-5801571].

Fans can catch him performing live in Anchovy, St James on February 27th, 2016.

Post Your comments/ views about this artiste below..
Post your views/comments on this artiste below also read what others have said about him/her.
Return to homepage from Don Vital page

Articles You Might Have Missed ......
Dancehall and Reggae Music Articles
Dancehall Reggae World's Favorites
Custom Search