Your Headline
Custom Search
After six months of intense campaigning, performing across the island, cultural singer, DMedz has finally topped the popular Stampede's street chart with his EP, Champion.
However, the fast-rising reggae star is far from being satisfied, and is headed to Canada for a summer-promotional blitz of the new EP.
DMedz, signed to Eppjam Records, released Champion earlier this year at Red Bones Blue Café, Kingston.
He said while it is important to solidify his musical career in Jamaica, the real benefit of the music is overseas, a market he indicated his readiness to conquer.
"A number-one song is like a feather in an artiste cap. It is the payoff for all the hard work, and I am naturally over the moon with excitement. My first number-one song, at last!" he told The Star.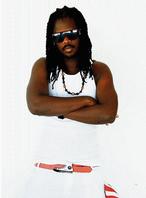 "But, you done know, while I am giving thanks for the successes, I have to look at the business from an international perspective. Therefore, a Canada me say for the summer."
The May Pen, Clarendon-based artiste said since the release of the six-track EP, his career has been growing leap and bounds, with performances at major shows across the island.
His summer sojourn into North America will see him performing at a number of clubs in Toronto, Ontario, and other Canadian provinces before returning home for local shows.
"Since Champion drop, the career has been on fire with shows in every nook and cranny of the country, plus, I am the lead singer on the Conscious Reggae party series of school concerts," he added.
Post Your comments/ views about this artiste below..
Post your views/comments on this artiste below also read what others have said about him/her.
Articles You Might Have Missed ......
Dancehall and Reggae Music Articles
Dancehall Reggae World's Favorites
Custom Search