Christina Sofina - Russian Dancehall artiste
Custom Search
Christina Sofina is a Russian Dancehall/pop artist who's goal is to connect people from all over the world, show beauty of each other's cultures and unite everybody in music.

She was born in Kazakhstan and moved with her family to Russia at 6 years old. Her father was getting threats from the mafia and had to move to another country.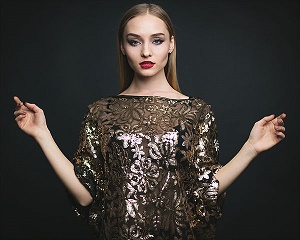 He died when Christina was 8, and since then she found it very hard to stay happy, the happiest moments in her life were moments when she was singing or dancing.
In her teens she started working to support her family and got introduced to Island, African and Latin cultures. She met people who come to study, make music and teach dance in Russia from all over the world.
It was natural for her to get immersed and start making music. From late nights in the studios to commanding the stage with MTV VJ's band Yes!No!Maybe! in Russia and worldwide, Christina made her goal to share her passion for music as much as possible.
Currently she is residing in Los Angeles and working on her show with a choreographer Josh Curtis, while getting ready to release her new album 'A La Russe' where she blends Russian/Middle Eastern sounds with dancehall and urban R&B.

You can hear more of Christina's music at www.christinasofina.com

Articles You Might Have Missed ......
Dancehall and Reggae Music Articles
Dancehall Reggae World's Favorites
Custom Search