Dancehall artiste Chippi takes shot at Mavado with new single  'If A Neva Money'
Custom Search
US-based recording artiste Chippi is raising eyebrows with a new single, 'If A Neva Money', that seems to take potshots at his former friend, David 'Mavado' Brooks.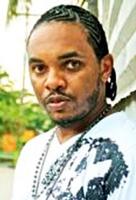 The single, on a head-knocking beat by J Crazy, has popped up on a number of mixtapes in the streets, and seems to imply that money has changed certain people.
Chippi says the song is directed at Mavado and how money has changed the dynamic of their friendship."Ah me name him Singing Blacks after Singing Sweet, before Flexx name him Mavado, and look how him diss Flexx. Me and him no good. The last time when him diss Flexx during an interview and say him never know weh him deh,mi call him and say wah kinda ting dat, and him send me back a text ah try style me. Him fi know say ah me introduce him to Grants Pen, Mavado is a yute weh mi used to give lunch money ah Constant Spring All-Age and give him girls. Now him ah mek the money fly to him head," Chippi said.
He said that the response has been incredible so far, and he plans to do a music video when he returns to Jamaica. "Money change dem and the world need fi know that, big-up Savage and Flexx, dem a real yute," he said.
He recently released a music video for a new single called Rip The Runway with sexy girls and champagne-splashing club scenes. He premiered the video on CVM TV, FIWI Choice and on HYPE TV."The single ah show hard on HYPE and CVM, the ting look good.My dream for dancehall is to take it to another level just as hip hop rose from the underground to the mainstream. We need to hear dancehall artistes on major radio stations in the US, our presence is felt but we need more than that, we need to be a real industry," he said.
Post Your comments/ views about this artiste below..
Post your views/comments on this artiste below also read what others have said about him/her.
Return home from dancehall artiste Chippi page

Articles You Might Have Missed ......
Dancehall and Reggae Music Articles
Dancehall Reggae World's Favorites
Custom Search