Stylex Get Big Break With 'Fatty' Song

Stylex receives record deal after 25 years in music. Local record

label Claims Records has twice encountered contractual difficulties while working with artistes who got their big break on the Internet.
However, those experiences have not deterred the label from working with new social media sensation Stylex, who is now buzzing with his new pro-fat women song titled Me Love My Fatty.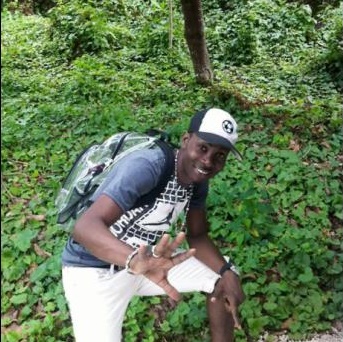 The artiste, who received more than one million views on Facebook after a video of his performance was posted online, is now one of the most talked about acts on the dancehall scene.
Producer Gutty Bling, who officially produced the song, told THE STAR that despite fallouts with social media sensations Bamson and Gully Bop, the label cannot deny real talent.
"You live and you learn. But at the same time, we love to work with young artistes because they are the future. Stylex is the one who approached my partner Short Boss and seh, 'mi wah yuh sign mi. A di song this and mi want yuh voice it.' All I can say is this is one of the biggest song in dancehall, and big up every selector and radio DJ weh a play it even in the taxi and buses. This is the hottest record for the Christmas going into 2017," he said.
Gutty Bling also said Stylex is way easier to work with than Gully Bop and Bomson, who both abandoned the label prematurely.
"The man determined and I like his work ethics. He is easy to deal wid. If you ask him to do dubs and jingles for the DJ, he does it instantly, and is not driven by greed and making quick money. We are now doing the ground work, and the people love the song, and the fatty dem hot fi di Christmas although dem always hot," he said.
Stylex, who said he waited 25 years for a break in the music industry, is excited about the buzz now around his career.
"This song has always been a song I believe in. I have been in music long time and mi know good song. I did not expect this type of attention, but I know people always love the song. Waiting for something over 25 years and getting it is a very good feeling, especially to see that all of Jamaica are loving and enjoying the final product," he told THE STAR.
Me Love My Fatty is now drawing closer to the two-million mark on Facebook. Claims Records and Stylex have also hinted that an official music video will be released for the single in short order. The record has also received distribution from 21st Hapilos.
Post Your comments/ views about this artiste below..
Post your views/comments on this artiste below also read what others have said about him/her.
Below you will see the contributions from other visitors like you.
Click below to see contributions from other visitors to this page...

Style X Mr I Love My Fatty Tell All Onstage TV Interview. Not rated yet
After over 25 years doing music, dancehall artiste Terry Walker aka Style X is finally getting the recognition he deserve. Style X infectious single …

Style X - Me Love My Fatty Lyrics Not rated yet
Claims records, a Style X Yow short boss weh me fatty deh Weh me fatty deh, fattieeeeee Say dem a say me too little And a say she too big A call …
Return to homepage from upcoming artiste Stylex page