Hello



Dancehall Reggae World is about Jamaican music. We provide information on current events in the music industry, artists, lyrics, news, views, charts, you name it, we will do it once it involves our music.

If you like this e-zine, please do a friend and me a favor by "paying it forward".

If this was sent to you by a friend and you like what you read, please subscribe by following the link below. Subscribe here................
---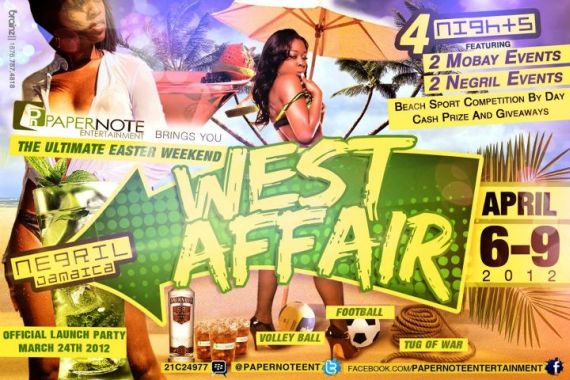 ---

---
"Female Vybz Kartel"
Felecia Gooden aka Lisa Hyper has made bold statements that she is the "female Vybz Kartel". She has always been close friend with the embattled lyricist Vybz Kartel until they parted ways after lewd images of Lisa began to circulate in 2009. Lisa Hyper has however, managaed to put her past behind her and is making good progress in her career.

"Lisa Hyper is an entertainer who loves challenges. A lot of people in the streets already have to say that Lisa Hyper is like the female Vybz Kartel. I learned a lot from him so I don't think it will be a problem," said the deejay.

Lisa also states that she will not be going down the self destructive path that her former mentor took. She also had this to say, " to make it clear, publicity is publicity whether good or bad. But my mission is just music."

Currently, the deejay is pleased with the direction her career is going, and that she has also learned a lot musically working with Jam2 Productions. She has been making steady progress since she began working with Jam2 Productions early last year (2011). "It is great. Jam2 is like a brother I never had. He discovered different aspects of Lisa Hyper that I never knew, she said.

Lisa Hyper is better known for songs like "Wine fi mi", "Champion Bubbler" and "Bill". The deejay also released a song titled 876 Mhaad, which is a cover version of Nicki Minaj's "Yu Mad" single featuring Lil Wayne. In recent times, the release of "Power" and "Roll Deep" which was produced by Jam2 Productions has brought her back into mainstream.
---
Rick Ross expected in Ja for "Summer" Concert.
Source: The Jamaican Star

International superstar Rick Ross is expected to be in Jamaica for a concert on June 22.

The Imma Boss American rapper, alongside artistes like Wale, Meek Mill, Stalley and Magazeen from his Maybach Music Group (MMG) labels, is to perform at the Best of Summer concert to be held at a venue in Kingston.

The event is being organised by Kubanz Entertainment, the group responsible for parties such as Summer In Paradise, Midnight Eclipse and Heatwave.

Chavaughn Oneil the group's chief operation officer spoke with THE WEEKENDSTAR saying, "The event is titled 'Best of Summer' to showcase the best of summer, and the MMG family really emulates the name of the event. So who better to have than them?"

It's gonna be a big show

He continued, "It's gonna be a big show. We're gonna pull out all the stops. We'll have the top-four local artistes to add the finishing touches to the line-up."

He said that last week he received a copy of the contract for the group's performance at the event and he promises a wonderful experience for those who will attend.

Oneil hopes to get the group in Jamaica before the show for an official pre-party which is also being organised.

In coming weeks, he will step up the promotion of the concert with videos and voice recordings from the MMG camp.

Efforts to contact a representative from the MMG camp were, however, unsuccessful.

Rick Ross founded the record label Maybach Music Group on which he has released studio albums such as Deeper Than Rap and Teflon Don. He is known for several popular hip-hop/rap songs such as B.M.F. (Blowin' Money Fast), Hustlin' and Speedin'.
---
Dancehall and Reggae Related Items.
For all your dancehall and reggae cds, dvds, shirts and more, visit our dancehall and reggae items page, follows the links and have fun..............


---
Check out our EXCLUSIVE news reports each day. Keep visiting to keep up to date with the most interesting dancehall news of all times.
---
"The Don Gorgon" is back
Veteran dancehall artiste Ninja Man released first song after almost three years in Jail.

Ninja Man has teamed up with fellow dancehall artiste Kiprich to record the single "The Don Gorgon Is Back". The song is also produced by Kiprich.
---
"Happenings"
Cool Spots in Montego Bay Jamaica
*Margaritaville
*Coral Cliff
*Jamaica Bobsled Cafe
*Blue Beats
*Twisted Kilt