Hello



Dancehall Reggae World.com. A little about us...Dancehall reggae world.com is owned and operated by Kenroy and Shermaine Gayle. We currently reside in Montego Bay, Jamaica.

Dancehall Reggae World is about Jamaican music. We provide information on current events in the music industry, artists, lyrics, news, views, charts, you name it, we will do it once it involves our music.

If you like this e-zine, please do a friend and me a favor by "paying it forward".

If this was sent to you by a friend and you like what you read, please subscribe by following the link below. Subscribe Here.....
---
"Greetings"
Hope that you had a blessed and peaceful Holiday. We want to wish you and your family a Happy New Year, filled with health, happiness, prosperity and peace. May the good Lord continue to bless you abundantly.

Thank you for your support over the years, we hope that you will be here to see and experience all the exciting things to unfold here at dancehall-reggae-world.

Here's a toast to us (and our fans)............... to a GREAT YEAR............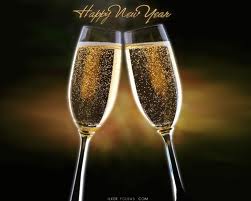 ---
"Singing sensation Gabriel"
Singing sensation Gabriel is definitely an act to look out for this coming 2012 as she is creating a huge buzz in the music spotlight and her music has drawn the attention of international audiences. Gabriel is know for her newly released hit singles "*My Boy Lollipop*" done with Bounty Killer and *"Dancefloor*"done on Roaches Overproof Riddim. Read more here.......................


---
"The Shaggy Foundation"
(Taken from The Shaggy Foundation website)
10 years ago, I was introduced to the Bustamante Hospital for Children whilst visiting a friend's son who had been admitted there. I was so moved by what I saw, that I vowed to do whatever I could to make things better there for our children. This visit opened my eyes to the obstacles children faced with receiving medical care in Jamaica and the region, it being the only full service children's hospital in the English speaking Caribbean, something had to be done in order to improve the conditions there. For eight years I made personal donations of medical equipment, which the hospital desperately needed, such as:
2001- two (2) Ventilators
2002- Electroencephalogram (EEG) Machine
2003- Table Top Sterilizing Machine
2005- Funded the Upgrade of the Medical Oxygen System
2006- Funded the Beautification of the Administrative Block
2008- Collaborated with Scotiabank to create a kiddies park & recreation area
My humble donations pale in comparison to the hospital's true needs list of over US$2,000,000 worth of equipment. On an international scale, that may seem like a humble figure, easily reached in other parts of the world, but the truth is that for a hospital in Jamaica, dependent on public funding, it is a daunting challenge.
In 2009 my involvement with the hospital dramatically changed. Whilst on a routine visit there, I was approached by a father who insisted that I come visit his daughter, who was currently on a ventilator in the ICU. The father's motivation, I later realized, was due to the fact that his daughter was being kept alive by one of two ventilators I had previously donated to the hospital. As I stood with this distraught father watching his helpless daughter, Apple, (who along with her sister,Peach, is a twin), he recounted to me that had it not been for the ventilator I had donated, his nine year old daughter who lay with a bullet lodged in her head would not have survived. To say I was moved would be an understatement. I decided then and there that somehow my involvement had to make a greater impact .
On January 3, 2009, I formally introduced a sustainable event that garnered funds to donate to the Bustamante Hospital for Children. This event was the first of my foundation, which I established following my visit with Apple's father - "The Shaggy Make a Difference Foundation". With just eight weeks of planning, the "Shaggy and Friends Benefit Concert" was held on the lawns of Jamaica House on January 3rd, 2009. It was well attended and successfully raised US$300,000 for the hospital. It included performances by myself, Macy Gray, Sean Paul, Buju Banton, Elephant Man and a slew of popular Jamaican and Caribbean artistes. Patrons were treated to an all inclusive "exclusive" event which went down as a memorable concert here in Jamaica. Against our odds we managed to create an awareness about the plight of the hospital, mobilised Jamaicans to get involved and support the cause. Never before had this been done, where a concert pledged and delivered on it's promise of donating 100% of the proceeds to their cause.
I can fairly say that the expectations for the January 2nd 2010 show were extremely high. Along with my production team we managed to raise the bar for concerts, so the challenge lay ahead, to meet and surpass 2009's show. We invited a slew of top Jamaican and Caribbean artistes including Mykal Rose, Queen Ifrika, Baby Cham and Machel Montano. We also reached out to Boyz to Men, Joe and Mario Winans who helped add an international appeal to an already amazing lineup. Once again the show garnered much support, was well produced and successful overall, raising US$350,000 for the foundation.
A difficult decision was made to not stage a Shaggy & Friends Concert in 2010. There were many factors which contributed, to this resolution.However, The Shaggy & Friends Benefit Concert will be staged once again this year.
The Shaggy Make A Difference Foundation donated approximately 70 pieces of equipment in 2009, and a further 350 pieces from the proceeds raised at the 2010 Shaggy & Friends Concert, totalling USD$650,000 in value to the Bustamante Hospital for Children. With the help of the people of Jamaica who have supported the cause, we are making a difference however big or small and that's all that the most important.

The Line Up Shaggy * Lauryn Hill * Half Pint * I-Octane * Eve * Romain Virgo * Maxi Priest * Assassin aka. Agent Sasco * Mr. Vegas * Deneice Williams * Gyptian * Tami Chynn * Wayne Marshall * Coco Tea
January 7, 2012
PLATINUM: J$25,000.00
Charity Auction,Ultra Premium Bars, Exotic Cuisine Prepared By Show Chefs, Sky Lounges
Charity Auction At 6:30pm
PARKING- JAMAICA HOUSE MAIN GATE HOPE ROAD, KINGSTON
GATES OPEN: 5:00P.M. SHOWTIME: 8:00P.M. ………………………………………………………………………………………………………………………………………………………………………………………………………………………………………………………… GOLD: J$10,000.00
Drinks & Hors D'oeuvres
PARKING – KINGS HOUSE PARKING LOT WEST KINGS HOUSE ROAD, KINGSTON
GATES OPEN: 6:00P.M. SHOWTIME: 8:00P.M.
SILVER: J$5,000.00
Drinks Inclusive
PARKING - KINGS HOUSE PARKING LOT WEST KINGS HOUSE ROAD, KINGSTON
GATES OPEN: 6:00P.M. SHOWTIME: 8:00P.M.
………………………………………………………………………………………………………………………………………………………………………………………………………………………………………………………… KIDS GOLD: J$4,000.00
Drinks & Hors D'oeuvres
PARKING - KINGS HOUSE PARKING LOT WEST KINGS HOUSE ROAD, KINGSTON
GATES OPEN: 6:00P.M. SHOWTIME: 8:00P.M. ………………………………………………………………………………………………………………………………………………………………………………………………………………………………………………………… KIDS SILVER: J$2,500.00
Drinks Inclusive
PARKING - KINGS HOUSE PARKING LOT WEST KINGS HOUSE ROAD, KINGSTON
GATES OPEN: 6:00P.M. SHOWTIME: 8:00P.M. …………………………………………………………………………………………………………………………………………………………………………………………………………………………………………………………
TICKET OUTLETS:
LIGUANEA DRUG AND GARDEN, SUSIE'S BAKERY & COFFEE BAR (SOUTHDALE), MUSIC MART LG SERVICE STATIONS (CONSTANT SPRING RD.), SUN ISLAND OUTLETS ISLANDWIDE, SELECTED LIME OUTLETS
---
"World Clash 2012"
The popular World Clash series returns in 2012, after a 1 year absent.

World Clash returns on Easter Monday April 9, 2012 at Pier 1, Montego Bay, Jamaica.

After a one-year hiatus, the popular 'World Clash' series returns for Easter this year in Montego Bay and New York.To celebrate its 15th anniversary in the business, Caribbean entertainment and promotions company Irish and Chin is taking it back to where it all started with its 'World Clash' series. Read more here................................
---
Dancehall and Reggae Related Items.
For all your dancehall and reggae cds, dvds, shirts and more, visit our dancehall and reggae items page, follows the links and have fun..............


---
Check out our EXCLUSIVE news reports each day. Keep visiting to keep up to date with the most interesting dancehall news of all times.
Newest Feature "Japanese Dancehall"
---
---
"Happenings"
Cool Spots in Montego Bay Jamaica *Margaritaville

*Coral Cliff

*Jamaica Bobsled Cafe

*Blue Beats

*Twisted Kilt

We will send the upcoming events schedule as soon as we have all information, which hopefully will be ready in a few days or less.

We apologize for any inconvenience.......