Hello



Dancehall Reggae World is about Jamaican music. We provide information on current events in the music industry, artists, lyrics, news, views, charts, you name it, we will do it once it involves our music.

If you like this e-zine, please do a friend and me a favor by "paying it forward".

If this was sent to you by a friend and you like what you read, please subscribe by following the link below.
---
"MY DREAM" Inspiring New Reggae Single Riding High on local Charts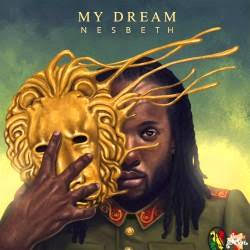 Less than a month after its October 7 release, brand new reggae single, My Dream, has already soared to the number 2 spot on local reggae charts in London, New York & Jamaica

Written and produced by Nesbeth, My Dream is about the manifestation of one's thoughts, dreams and aspirations. The song features some conscious lyrics, a catchy rhythm and is arguably the song that has received the most radio airplays and money pull up for October.

My Dream has sparked a lot of interest from the media recently, the single was featured on BBC1Xtra by David Rodigan. It has also been receiving regular airplay on radio stations in Jamaica including the nation's number one reggae radio station - Irie FM.which has led to the artist giving several radio and Tv interviews since the launch of the new single.

With close to 10,000 YouTube views since its release, My Dream is seemingly poised to becoming the Reggae anthem of the year and beyond. In fact, the single has elicited several positive reviews from Reggae fans across the world including Livern W. who said: "I listen to this song 10 times a day because it reminds me of when my father kicked me out of his house when I was only 15. I am now 43 but look at me now. This song is highly rated 100%!" Another fan said: "Can't stop pulling up this one. The music is well produced."

Known as an artist that connects to his audience through joyful, socially-conscious music, Nesbeth has released a number of popular reggae tunes such has as Taste Victory and Ole Gangalee. Commenting on his new single, the artist said: "The vibration you send out is what you receive. Whilst it's important to have a dream, it's even more important to live the dream.".

My Dream is available on all digital music outlets including Sound Cloud, iTunes and Bandcamp. To listen to the song, visit: https://www.youtube.com/watch?v=CHW2BW4jFhg&feature=youtu.be. Connect with Nesbeth on Facebook at: https://www.facebook.com/NesbethReggae
---
Check Out D&RW BLOG
Please do remember to check out our blog for the latest Happenings in the world of Dancehall and Reggae music. DANCEHALL AND REGGAE MUSIC BLOG LINK>>