Texxus "The Next President of Dancehall Music"
Texxus has successfully founded and established his group "Lionface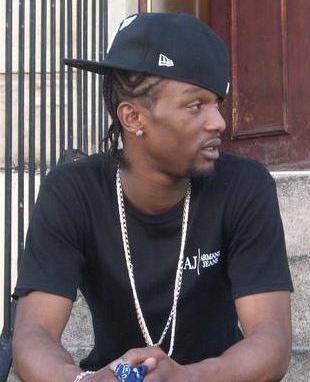 Family" and since 2005 he has had a number of releases.
His biggest underground hit to date is "Smoke All Day" from his groundbreaking 2006 mix cd "Dis Is Serious". He has supported international acts such as: Bounty Killa on his UK tour, Busy Signal, Fanton Mojah, Gyptian, Tony Matterhorn, Beres Hammond and was booked to support Beanie Man on his UK tour (but it was cancelled for safety reasons).
As well as carnivals, festivals and other UK musical events.
In the past year he has performed in Bath, Gloucester, Swindon, Reading, Bristol, London, Luton, Coventry, Wolverhampton, Leicester, Milton Keynes, Bradford, Birmingham and Sheffield. He has been interviewed by SilverStar on BBC 1xtra (the interview was repeated on the Robbo Ranx show also on 1xtra).
The Big Eye Newspaper has interviewed him 4 times and He's had countless Texxus/Lionface products advertised in the newspaper on a regular basis. Texxus has had front page coverage and interview in Fabolous Magazine, He's had a studio appearance interview and a live phone link interview with DJ Hype on Wolverhampton fm. Regular studio appearances on Passion Fm with DJ Dippa Dredd, Dr Flex and Flames (Vibes Foundation) and DJ Askel (Global International).
Texxus has also been interviewed by Kizzy Morrell on BBC Radio Bristol. There are a lot of international, national and local DJ's and sounds that plays Texxus. To name a few: Fire Linx, Stone Love, Killa Filla, SilverStar (1xtra), Robbo Ranx (1xtra), Young Lion (1xtra), Crystal Blue, Classic Wonder, Slimma G, Fire Sound, Rose Dust, DJ Hype, Rudi Rich, DJ Acid, Vibes Foundation, Global International, Dippa Dredd & Tanny .T. Texxus is the hardest working dancehall DJ in the UK and has established himself as the new president of the Dancehall.
Texxus has heated up the underground Ragga scene all over the UK by providing dancehall fans with his fresh yet and hardcore style and energetic performances while at the same time being true to his roots and culture. Lyrically Bounty Killa & Beenie Man have inspired him but it is Vybez Cartel and Aidonia who he is constantly being compared with.


Share your views/ comment on this Artiste!
Do you have a great story about him/her? Share it!
What Other Visitors Have Said about this artiste..see below
Click below to see contributions from other visitors to this page about this artiste...

Texxus "SWAG ON" the official video

UK base dancehall artiste Texxus who also goes by the name "The President of Dancehall" have just released his latest video, "Swag On". The video is …