Suzie Q former Husband, Said Spanner Banner her present husband needs to Provide for his Wife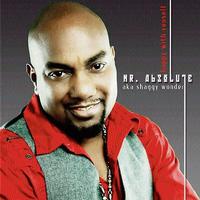 Reggae artiste Mr Absolute, otherwise known as Shaggy Wonder, says he is picking up the pieces following his controversial divorce with TV host and artiste manager Suzie Q.


The two had tongues wagging in the entertainment industry in 2012, after Mr Absolute accused Suzie Q of cheating with reggae artiste Spanner Banner a claim which was refuted by both Suzie Q and the Life Goes On singer.
However, Suzie Q and Spanner Banner later tied the knot in 2013, and Mr Absolute says he has cut his locks as a result of the stressful divorce.
The Taliban singer said he is now directing his focus on his music career. "I didn't expect what happened to happen and certain things I can't even put out there because we have children together and I am more disappointed in her than even angry," Mr Absolute told THE STAR.
"The house was built by both of us and mi haffi leave everything in Jamaica wid har and start over in America because I was too embarrassed to stay where we lived," Mr Absolute said.
He said that he has willed his portion of the property to his children and another family member in case anything should happen to him. He has also released a song called Happy With Yourself which chronicles his experience during the divorce, and is currently promoting the music videos for singles Burning Fire and Plea My Cause.
The singjay disclosed that his music videos are being aired on several local media outlets except that which is operated by Suzie Q.
"Mi nah guh ask har fi play dem ... Mi a tek the place by storm ya now. mi have more freedom fi duh mi music," Mr Absolute said.
Spanner Banner had told THE STAR that he is not a home wrecker in a previous interview about his relations with Suzie Q. However, now that he is married to the TV host, Mr Absolute had some strong words.
"Every single piece of furniture wey inna di house a me and har buy dem a foreign. Spanner need fi provide fi him wife as a big artiste ...," Mr Absolute said.
source:jamaica-star.com
Are you working on a small budget?. Would like to get your music out to the world?,Why not let us do your write-up, press releases and Reviews at a small cost. 
For a small cost we will do that for you and post them to our site. Why not contact us now? link us at info@dancehallreggaeworld.com with all your questions.

Here Here to see proof of a review that we have done.
Subscribe to our Eblast and get the latest Dancehall, Reggae News and Releases sent directly to you.
---
Subscribe to My Dancehall and Reggae Blog (no e-mail necessary), right-click on the orange RSS button (see bottom buttons to the left) and then paste the URL into your RSS reader. Or click on the Google, My Yahoo! My MSN button or Bloglnes button.

To have your projects featured on dancehallreggaeworld.com, Please email us at [info@dancehallreggaeworld.com]

Articles You Might Have Missed ......