Stamma Gramma says his Record Label was a SCAM!
by DHRW
(Jamaica)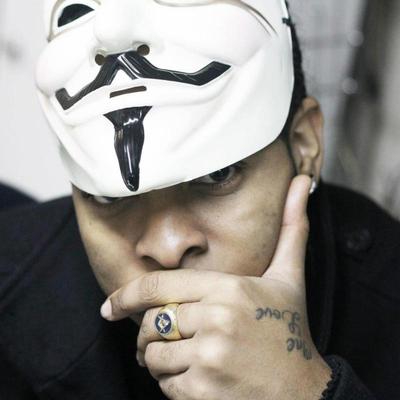 The controversial artist known for "Scammer Anthem" who recently signed to a U.S based Recording Label called 5 Star Recording says the label had no interest in him as an artist whatsoever, and only wanted to use him to progress their label through other means. Stamma Gramma relieved himself of a one contract with the label today.

Candid Statement from Stamma Gramma:

I have just relieved myself from a contract from 5 Star Recording Inc, ever heard of them? I know u have never…. So approx. a month ago, I signed to these ppl, and im not exaggerating, they have not done anything for me, not even a cd print, no strategies to direct my potential or anything, I swear I even had to put out their song by myself.

Whats even more disturbing, i heard the Ceo and all a dem staff which is equivalent to 3 ppl(joke thing) says they don't support my music, they don't like the image I put out and etc. Even more disturbing is that them say how I am a scammer, and me scam me way in the industry and it will backfire on me! So ppl me nuh know if a mad me a mad or something, then weh the bloodcloth these ppl sign me for??? Can u believe your own so called team a talk abt u like that? Blatant Badmind!And point intended I did scam my way in the industry, the entry song was called scammer anthem .

Others say they mad cuz they spent 6 years investing in an artist name Baby Chris, and I am more popular than this guy right now in space of a month. You know wats sad ppl, infront my face these ppl tell me, Im a super genius, im intelligent, I don't need them cuz I do things for myself and a bunch of other warm comments and behind me back they hate me for all these things.

The greatest evidence of them non interest in me was when they asked me to do website they day after I was signed, which wld take a month, clearly I wasnt signed as an artist, they wanted to sign my brain! A must that! Imma be real cuz u know me keep it real, I think them mad cuz I have more money than them and me nuh need them, its just sad how ppl hyprocitical.

They say I cld'nt voice for no one else without them approval and them nah produce the songs I voice for them, jah know they was planning to stifle mi career.If you wondered why i was'nt putting out much songs, thats the reason, i cld'nt! CRAB INNA BARREL! No wonder why they broke, God don't like ugly!!!