Spain Rototom Sunsplash 2014 Lineup Jimmy Cliff | Inner Circle | Collie Buddz | Jolly Boys | Rodigan MBE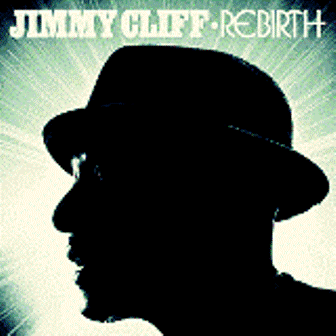 INNER CIRCLE

The brothers Ian and Roger Lewis formed this extraordinary Jamaican band in 1968 with other musicians, some of whom ended up forming Third World, and are still making music, after a glorious adventure of over forty years ; the irresistible mixture of reggae and soul of mixture in the beginning, the unforgettable period with Jacob Miller on vocals, the crossover albums "Everithing is Great" and "New Age Music", released on Island, and the great successes of the singles "Bad Boys" and "Sweat" in 1987 and 1992, respectively.

In 2009 they featured the brothers Stephen and Damian Marley on "Smoke gets my eyes" on the CD "State of da World". Ian and Roger still have their original roles within the band and with Junior Jazz taking the place that was once filled by 'Killer' Miller: the sound of Inner Circle is now as powerful and elegant as in its heyday.

COLLIE BUDDZ

Thanks to the versatility it takes to ride one drop and bashment rhythms with the same effectiveness and also sing a duet with hip hop stars, Collie Buddz is a prime example of a modern artist who has no qualms about breaking the boundaries between musical genres. His real name is Colin Harper and he was born in 1981 in New Orleans, but spent his childhood and adolescence between Bermuda and Toronto.

JIMMY CLIFF

Jimmy Cliff was one of the
earlier stars of Jamaican music to gain acknowledgement outside the borders of the island at a time when reggae was very much still in its infancy.
JOLLY BOYS
In the early sixties, before ska, there began the adventure which would end in the modern genre of music from the island of Jamaica. In contrast to the sounds coming from the U.S. at the time was el mento, the local variant of calypso .
RODIGAN MBE
His long and illustrious career began in the late seventies and continues today in a truly amazing way thanks to his show on the radio station BBC Xtra and his constant search for good music, including crossovers between electronic genres and dancehall creating exciting new styles . As a radio DJ David Rodigan has set unprecedented standards in the past with the reception in the studio of some of the true reggae greats including Augustus Pablo, Bob Marley and Dennis Brown.
In the golden age of dancehall he shared moments with Jamaican superstars like Stone Love , Bodyguard or Kilimanjaro in dance halls and countless clashes. Jamaicans love the passion and skill that he has always shown towards his music as evidenced whenever he takes to the stage, especially during clashes, of which many around the world is an absolute master. The prestigious label Ministry Of Sound used him as the compiler of their latest compilation 'Masterpiece' .