---
Rollie Fresh's mixtape,singles and artwork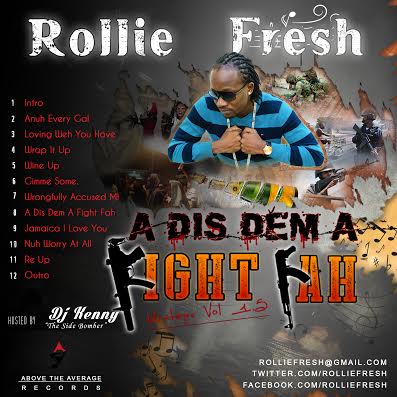 Rollie Fresh's mixtape "a dis dem a fight fah"volume 1.5 hosted by Dj Kenny "di side bomber" listen,share and download.



Join in and write your own page! It's easy to do. How? Simply click here to return to 2014.
Custom Search
---
Lyrics ~ Videos ~ News ~ Whats New ~ Articles ~ Booking ~ Frontpage
WHAT'S YOUR FAVORITE DANCEHALL/REGGAE MUSIC SONGS, ALBUMS AND ARTISTES (MALE/FEMALE) FOR 2015.  We would surely love to get your feeback .. CLICK HERE TO SUBMIT YOUR RESPONSE.