Riddim Rider Sound System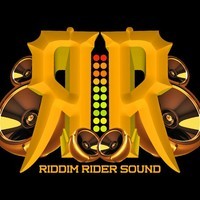 RIDDIM RIDER STARTED BACK IN 1992 IN BOSTON,MA WITH SELECTORS MIKEY MILLION, LENKY, AND SIR-E.. GAINING POPULARITY THROUGHOUT THE CITY FROM DOING HOUSE/AFTER PARTIES.. EVENTUALLY MAKING WAY INTO THE CLUBS WHERE THE SOUND BECAME EVEN MORE POPULAR AMONGST THE DANCEHALL CROWD IN TOWN.. DURING THE MID 90'S THE CREW WAS JOINED BY SHORTMAN.. A TALENTED YOUNG SELECTOR KNOWN FOR HIS SELECTION & MIXING ABILITY, HELPED TO MAKE THE SOUND BE KNOWN AS ONE OF THE BEST JUGGLING/CLASH SOUNDS IN THE AREA. IN 1999 ANOTHER MEMBER, CYPRESS JOINED THE TEAM. AS A YOUNGER SELECTOR, CYPRESS BROUGHT A NEWER, DIFFERENT VIBE TO THE TABLE. AS THE MUSIC OF THE TIME WAS CHANGING, HE BRINGS THE HYPE ELEMENT THAT THE YOUNGER CROWD CRAVES.. THAT ONLY ADDS TO THE TALENT ALREADY THERE.. A FEW YEARS LATER IN THE EARLY 2000'S RIDDIM RIDER WAS JOINED BY BIGGIE.. A TALENTED MIXER. CYPRESS & BIGGIE HAVE TAKEN CONTROL OF THE STEERING WHEEL AND BEEN RUNNING THE CITY EVER SINCE.. RIDDIM RIDER SOUND HAS TOURED MANY TIMES, TRAVELED MANY PLACES, AND WON MANY AWARDS.. RIDDIM RIDER SOUND ALSO HAS A SOUND SYSTEM IN THE RED HILLS RD.

(CASSIA PARK) AREA OF KINGSTON,JAMAICA.. WITH MEMBERS LIKE: BURKEY HYPE, DJ JERRY, & SUPA ALL THE TALENTS COMBINED RIDDIM RIDER SOUND IS A FORCE TO BE RECKONED WITH..

LOOKOUT FOR RIDDIM RIDER SOUND INNA DANCE NEAR YOU!!!...

FOR MORE INFO CHECK OUT : www.riddimridersound.com OR GOOGLE US!!!...
Join in and write your own page! It's easy to do. How? Simply click here to return to sound system owner.
Are you working on a small budget?. Would like to get your music out to the world?,Why not let us do your write-up, press releases and Reviews at a small cost. 
For a small cost we will do that for you and post them to our site. Why not contact us now? link us at info@dancehallreggaeworld.com with all your questions.

Here Here to see proof of a review that we have done.
Subscribe to our Eblast and get the latest Dancehall, Reggae News and Releases sent directly to you.
---
Subscribe to My Dancehall and Reggae Blog (no e-mail necessary), right-click on the orange RSS button (see bottom buttons to the left) and then paste the URL into your RSS reader. Or click on the Google, My Yahoo! My MSN button or Bloglnes button.

To have your projects featured on dancehallreggaeworld.com, Please email us at [info@dancehallreggaeworld.com]

Articles You Might Have Missed ......
Custom Search