R Kelly and Trey Songz booked for Reggae Sumfest 2012
by DRW
(Jamaica)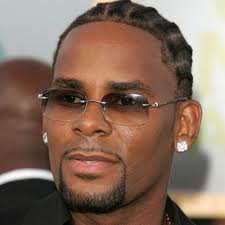 R Kelly
International superstars Trey Songz and R Kelly have been added to the 20th anniversary staging of Reggae Sumfest, set to take place from July 15-21 at Catherine Hall in Montego Bay.

Trey Songz is set to take the stage on July 20 (International Night 1), and will be followed by the controversial R Kelly on July 21 (International Night 2). "R Kelly was so disappointed with not being able to come to Sumfest last year that we spent the whole year trying to work out a make-up date, which was Reggae Sumfest 2012," said Sumfest organiser, Johnny Gourzong, when questioned about the artiste in this year's line-up. Apparently, while the public was unaware of it, Trey Songz was also to have been part of last year's show.

"Trey Songz should also have been on the show last year but there was a scheduling conflict that made it impossible," explained Gourzong.

"Everywhere I go, young people have been saying we need to have Trey Songz on the show, and hence, we decided to make it possible," he said.

According to the Summerfest Productions executive director, the international artistes are happy that this is the year they are coming to Jamaica for Sumfest. "Both international acts are excited to be here for Sumfest's 20th anniversary and Jamaica's 50th," said Gourzong.

Scheduled to be held from July 15-21, Reggae Sumfest has been noted for its unique style of merging the
endemic reggae and dancehall styles with top hip-hop acts. The Sumfest stage was taken over by Nicki Minaj last year, and in previous years, Usher and Chris Brown massaged the ears of the event's supporters. The addition of Trey Songz suggests this year will be no different.
The Heart Attack singer is currently promoting his fifth album, Chapter V, which is to be released in the middle of the summer. Trey Songz was also nominated for Best Male R&B Singer for the BET Awards show to be aired on July 1. In 2011, he became the face for Jay-Z's Rocawear Evolution the Rocawear fragrance campaign.
Trey Songz is best noted for the singles Can't Help But Wait, Say Aah, Bottoms Up, Successful, and more. The multi-talented artiste is also set to have his acting debut in the soon-to-be-released Texas Chainsaw Massacre 3D.
R Kelly, who needs no introduction to Jamaican audiences, is known for a collection of major hit singles, including Bump n' Grind, Your Body's Callin', I Believe I Can Fly, Gotham City, Ignition (Remix), If I Could Turn Back the Hands of Time, The World's Greatest, I'm a Flirt, and the hip-hopera Trapped in the Closet.
In 1998, Kelly won three Grammy Awards for I Believe I Can Fly.
Reggae Sumfest is sponsored by Red Stripe, Pepsi, the Jamaica Tourist Board, and Digicel, and will be jump-started with a beach party on Sunday, July 15.
source:jamaica-star.com