Patexxx - Dancehall and Reggae Music artiste
Custom Search
Born Rohan Rankine in York District, St Thomas Jamaica, Patexxx is known for his catchy phrase "Any Day Now" is one of dancehall and reggae music, hottest up coming artiste.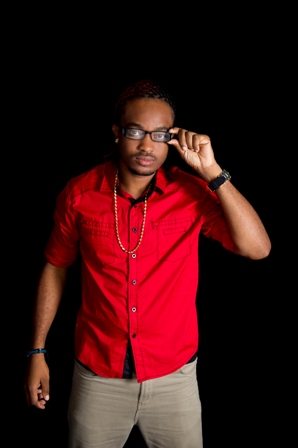 He has been doing his thing in the field of music for over fifteen years but most would remember the days of playing music using his desktop computer and two little speaker boxes he made.
His music career as an artiste has been up and down, because he never had any real guidance when he just started out.
It was his now manager Dj Fazz who encourge him to stop trying to play music and go and write songs. He took up the challenge and started writing again and on December 2006 he recorded a christmas single that never went far as DJ Kenny indicated that "he was a Pepper light Bad man in the song".
This did not discourage him as he wrote more and more songs but still did not get a hit. It was in the second quater of 2007 that he did a remix of Rihanna Umbrella song calling it Angella that a number of persons started to hear of him. The song quickly spread across USA , Canada and the Uk but locally he also enjoyed some playing time by a number of local selectors.
He's also a member of the Bounty Killer led Alliance Crew.
Here a list of some of his most popular hits.
1. Party Time feat. Ding Dong
2. Talk Bout Dat
3. Wheel And Tun
4. Comanechi Dance Feat DJ Kenny
5. Protect Me Jah
6. Chigga Finga
7. Spin Yuh Roll
8. Memories Remain feat. Martina
9. Summer Time feat. Bounty Killer 10.Party Mi Seh feat DJ Liquid.

Share your views/ comment on this Artiste!
Do you have a great story about him/her? Share it!
What Other Visitors Have Said about this artiste..see below
Click below to see contributions from other visitors to this page about this artiste...

Return home from dancehall artiste Patexxx page
Articles You Might Have Missed ......
Dancehall and Reggae Music Articles
Dancehall Reggae World's Favorites
Custom Search