Rock-Reggae singer Mark Balet released debut album "Born to Love"
Custom Search
Mark Balet is an Ivorian reggae fusion recording artist, producer and video director based out of Brooklyn, New York.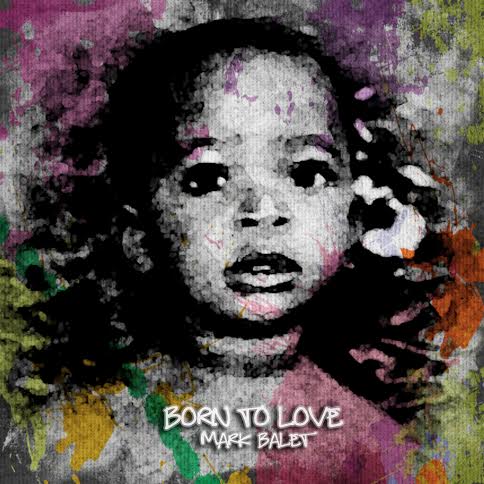 His new album, Born to Love, is lively and threaded with an innovative musical fusion of Reggae and Rock that appeals to diverse groups of listeners; a unique, intelligible and harmonious amalgamation that uplifts, intrigues and inspires the listener. The exquisite vocals of Mark Balet are a warm, rich and creamy blend of strength and sensitivity, ingrained with deep meaning, infused with sincerity, and sprinkled with a gentle rasp.
His writing style is purposefully profound with explicit intent to deliver a meaningful and worthwhile Mark Balet was born in April 1983, in the Ivory Coast to military and diplomat parents. He grew up as a third-culture kid between Abidjan, Cairo, Maryland, Paris, London and Madrid. Mark took a first step in music at the age of 13 in Maryland, and formed in 1996 a Hip-hop Reggae duo called "Mauvaise Race" with his high school best friend Tash. "I improved my musical skills mostly through sound systems and open mics.
We were very young at the time, and it was really impressive to freestyle among grown folks in such a wild and competitive atmosphere." Mark was influenced by artists such as Bob Marley, Lucky Dube, The Police, Steel Pulse, The Fugees and Alpha Blondy, who also originates from the Formerly known as Marky, in 2007 Mark Balet launched Eternel Productions, an independent record label, and released his first French EP in 2009, called Eternel (Eternel Prod – Sony ATV/ EMI Music Publishing). He found his way to the mainstream audience with his first single "Outsider". Sponsored by Mtv Base, Trace Tv and France televisions, he went on a European tour in 2010.
Mark Balet Has established his musical identity and has created a refreshing Reggae-rock fusion sound with guitar drum and bass. Born to Love is an LP of 15
songs recorded in a year with his team composed of guitarist Richie Palacin,  and music producer White Gorilla, with the exception of the song "Running" (Produced by Thornato). "Richie is undeniably the best guitarist I've ever met.

We've been making music together for the past 9 years, and it was the right.  His debut album "Born to Love" sweeps the listeners through a life-journey. In 2001, Mark joined a resistance movement against the military regime in the Ivory Coast, and during the war he lost two of his close friends and as well as hundreds of comrades. "The 21st and 22nd of October 2001 were bloody days.

Many youths lost their lives. I'm convinced that there is still hope for Africa, but  there will be no change without unity." Mark Balet wrote the song "United States of Africa" as a call to unity for the sake of future African generations.

The ongoing love theme throughout the album spans chronological aspects of human experiences with love, beginning from birth the powerful love between mother and child, as depicted in the song "Mother Angel", and ending with the fear and sadness of the loss of love as a result of death, as portrayed in the song "Fallen soldier.
The songs in-between encompass different phases of love, such as the distorted feelings of jealousy and betrayal, as in the song "Officer"; discovering the power within oneself to overcome adversity, as an inspirational love simulated in the song "Rising Son"; "Love of a Father" which entails spiritual love; and, of course, the song acclaimed as the album title, "Born to Love", in which he addresses the broader question of why we are here... Mark Balet makes it clear that the answer is: we are "Born to Love"

His debut album is coming out in summer 2014.
Born to Love Documentary:  http://youtu.be/UZU8u1GpJMY

Rising Son (Music Video):  http://youtu.be/oTO4MGFizFw
Running (Music Video):  http://youtu.be/wiMODxKBfYY

Silent Scream (Music Video): http://youtu.be/WgBbULkd5g4 

Tonight (Music Video):  http://youtu.be/cg6fchx9h3w
Love of a Father (Music Video): http://youtu.be/786DK0i8R2A 
Artist Website: http://www.markbalet.com
Post Your comments/ views about this artiste below..
Post your views/comments on this artiste below also read what others have said about him/her.
Return home from recording artiste Mark Balet page

Articles You Might Have Missed ......
Dancehall and Reggae Music Articles
Dancehall Reggae World's Favorites
Custom Search