---
Custom Search
Sep 27, 16 10:50 PM

Level nuh, level nuh When me did tell unuh One set a lunatics Hell after hell enuh Suck unno madda, ammunition ago shell unno Friend a see friend a dead

Sep 27, 16 10:43 PM

LISTEN FULL MIX HERE -https://www.youtube.com/watch?v=MbwP2VsjTiM FULL CD DOWNLOAD - http://www.mediafire.com/download/awqorezkyvqgv5a/DJ_WASS_-_WORLBLAST_DANCEHALL_MIX_VOL.3_SEPTEMBER_2016.zip

Sep 27, 16 09:29 PM

1. What's your birth name? Paul Anthony Thompson II 2. Where were you born? Palm Beach, Florida by way of Kingston 20 on my dad's side. Wasaga Beach,
---
SPONSORS Sites
Dancehall Reggae Lyrics

---

Welcome to naturehealthrecipes.com see what nature's health has to offer.

---
[View full listing]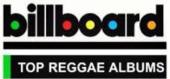 ---