Is Dancehall artiste Khago and I Octane at War Again?
by Necoflex
(Jamaica)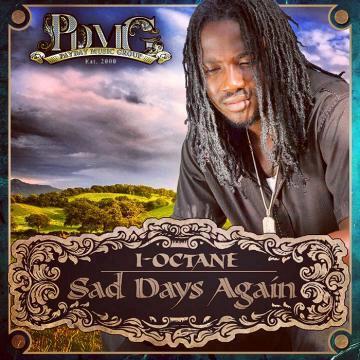 I Octane
Well that's the question on most lovers of dancehall music are now asking.


Remember I Octane did a song in which he said 'A Me Mek him Pants miss a loop'.
In Jamaica when a man pants miss a loop, they said you are getting 'BUN'. Meaning that your woman (wife) is cheating on you.
I Octane recently released a single call "Gyal A Gimmi Bun", well base on him saying that he make a man pants miss a loop, its his time to get bun.
Well, in the past Octane and Khago who were once friends seems to be at war again.
Khago have counteracted Octane's 'Gyal A Gimmi Bun' almost word for word in his latest track call 'Marina Stretch Out'.
In octane song he said 'Marina stretch out, It look like me and him wear di same size, cause mi can't find mi new shoes dem"
So Khago is the bunna man?..
He's the one who drank out octane Juice dem..
Will Octane reply to Khogo's song?
Listen to both songs below..
I-Octane - Gal A Gimmi BunKhago - Marina Stretch Out (I-Octane Diss)
In 2011 Both artists were at odd after it was reported that Octane who was Khago friend was dating a girl friend of Khago.
That same girl who turn out to be a popular radio announcer got pregnant for I Octane, this let to a lyrical war between both artiste.
Remember this story
DJ Amber pregnant for I Octane?
Are they at it again?
Leave your comments below..