I-Octane, Mr. Vegas at odds over who should close Dancehall Night at Sumfest 2014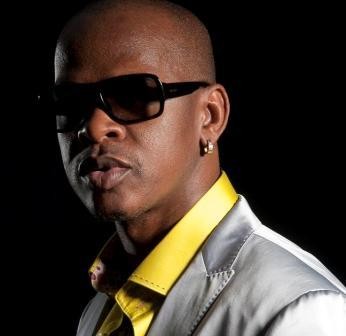 After headlining Dancehall Night at the 2013 edition of Reggae Sumfest, Dancehall/Reggae star, I-Octane has declined an offer by show organizers to close the show again this year, instead calling on Mr. Vegas, who questioned Sumfest's selection of Octane as the closing act last year, to finish the show.

After it was announced I-Octane was closing Dancehall Night at last year's show, Mr. Vegas became increasingly vocal about the Sumfest lineup, openly questioning the show's promotion of the singjay as the closing act, while criticizing his open campaigning for the closing spot. He also questioned why young Reggae sensation, Chronixx performed on International Night 2, suggesting he would have been a better fit for Dancehall Night because hardcore Dancehall fans were a big part of his following.

I-Octane, currently on an extended U.S. tour, initially accepted Summerfest Productions head, Johnny Gourzong's invitation for the entertainer to close Dancehall Night for the second year running. However, he changed his mind after being told Mr. Vegas was also on the bill and has challenged him to close the show instead.

"When I saw that Mr Vegas will be on the show this year, I decided that he should be the one to close it," I-Octane told the Jamaica STAR in an interview published Monday. "Since he was full of big talk last year and ridiculing the festival and the line-up, I want to give him the honor of closing Sumfest and I will stand up and watch his performance, and if he does well, I will walk over and shake his hand,"

"If Mr. Vegas is performing, I am not closing, I want to perform before him," he continued. "I am not trying to stop any artiste from
performing at the show. But because of what Vegas said last year, I want him to close the show,"
I-Octane's performance was generally praised by media and fans alike. However, he maintains Vegas was still critical despite the good reviews.
"The outcome was good and the reviews were good, and despite that, Mr. Vegas still had nothing positive to say, and I think he should have been happy that a young youth was stepping out and prospering," he said.
Mr. Vegas responded to I-Octane's comments following a show in Colombia, saying Octane should again finish Dancehall Night given he considers himself the 'King of Dancehall."
"I think 'The King' of last year's Dancehall Night should close this year again. When Beenie Man was King, he did it for years, back to back," he said. "My advice is, close it again brother, you put a lot of promotion and hard work into it last year, to show that a you a run the place."
However, Vegas warned Octane that he should think more long term with his career goals.
"I just give thanks that my blessings still a come down from God... artistes need to realize that if you do good music, yuh nuh haffi set torch inna venue," he said. "Any fire that blaze up too fast, out quick."
He added, "Spend more time focusing on building a legacy, instead of trying to run the place and claim 'bigmanship'. When the promoter says it's my time, I am ready, not when I say it's my time."
Dancehall Night at Reggae Sumfest 2014 will take place on July 17. Reggae Sumfest 2014 is scheduled for July 13-19 at the Catherine Hall Entertainment Complex in Montego Bay.