G Whizz dancehall reggae artiste official Biography
Custom Search
G Whizz was born on the tropical island of Jamaica , renown for its bauxite, lush vegetation, exquisite beaches and rich musical heritage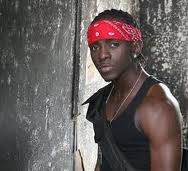 his focus is to build on this legacy and in time find a place among the greats.
His greatest inspiration is Bob Marley! Hailed as a rising star, the young singer, songwriter and composer diverse talent encapsulates Reggae, R&B & Dancehall displaying such versatility second to none.
At this early stage in his career, his delivery and vocal style shows a depth of talent that legendary artiste Johnny "Mr. Buda-Bye" Osbourne commented, "He is ready". Needless to say anymore, your own experience is the barometer to determine his true potential.
As producers, the Barrett brothers, John and Kevin form the nucleus of Fams House Studio and together with G-Whizz embarked on a musical project a little more than 4+ years ago. What they have accomplished in this relatively short period of time is indicative they are following in the tracks of their famous dad, the great bass player and producer Aston "Family Man" Barrett of Bob Marley and the Wailers fame.
G-Whizz has released several music videos including: "Life", "Tomorrow", "On and On", "Sorrow", "I feel It", "Those Days Are No More" on the Spiritual Warfare rhythm, "Ghetto Life", "No More War", "Hush", "She's Hot", "Break Free", & "Ease My Mind", a collaboration with female artiste Minx. These videos are also in rotation on Jamaican cable channels: CVM TV, TV J, R.E. TV, Hype TV and Music Plus.


He has performed in the Cayman Islands, New York City, Boston, Atlanta, "Best Of the Best" Concert - Miami, England, Bahamas, St Croix, Bermuda and popular Jamaica Events: Capleton St Mary Me Come From Annual Charity Show, Anthony B Trelawny Fun Day, Reggae Sumfest, STING and Fully Loaded @ James Bond Beach in Jamaica.
His vocal versatility has lead to several collaborations featuring Junior (One Blood) Reid (Gonna Be Alright), Nanko & Atomic (Break Free), Turbulence (Love is Wonderful), Bling Dawg, Minx (Ease My Mind), Deva Bratt, Chi-Ching Ching (We Wont Stop) and others.
Gwhizz single "MUSIC" is featured on Deeboz Muzik A Little Bit More Compilatin CD which also features Lutan Fyah, Tony Curtis, Lukie-D, Chezidek, Cha'Maine, Qshan-Deya, Simpleman, Anthony Que & Snypah! His most popular songs are "Blue Seam", "Like A Lady", "We Wont Stop", "Music", "Those Days Are No More", "Ghetto Life" and "No more War."
Finding the formula to do a follow- up to a good song can sometimes be difficult for a young artist, but G Whizz is an exception. "It's Gonna Be Alright" features the distinctive vocals of reggae legend Junior 'One Blood' Reid shows Jamaica and the world that this talented young man knows where he is heading and he understands what it will take to get him there.
Fortunately, for G Whizz, he has been blessed with a stamp of approval from Junior Reid whose introductory comment- "G Whizz, new talent in da biz, Junior Reid endorsed him" - lets us know that the new kid on the block has much to live up to. This song may take G Whizz's career to places he never thought possible.
He has began to carve out his own niche in the dancehall with the over night success of 2008 'She Bad' , 'Its Gonna Be All Right' , "LIFE" in 2009 & "TOMMOROW" is reassurance to the fans that he is not a 'one hit wonder'
We value your feedback
Share your views, comments, or your take on this? Share it!
What Other Visitors Have Said
Click below to see contributions from other visitors to this page...

Return home from dancehall reggae artiste G Whizz page
Articles You Might Have Missed ......
Dancehall and Reggae Music Articles
Dancehall Reggae World's Favorites
Custom Search