Elephant Man said Beenie Man is Badmind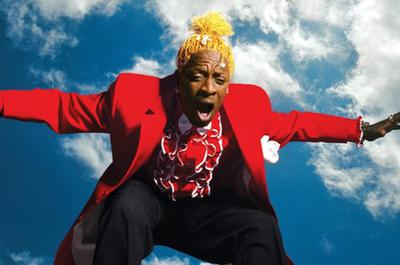 Elephant Man has come out swinging at fellow dancehall artiste Beenie Man, following comments made by the veteran in an interview with United States-based Hot 97 FM, in which he referred to Ele and other dancehall artistes as 'broken down'.

According to Elephant Man, Beenie Man's comments are damaging to the progress of dancehall and reggae music. He said the veteran artiste is trying to brand himself as the face of dancehall music, even if it means undermining others.

During the interview, 'The Doctor' stated: "I am the balance in dancehall music. Every time the music goes apart, I got to bring it back. I am the King of Dancehall."

When the host asked the deejay what he thought about Baby Cham and Mr Vegas, Beenie Man's response was that Cham is not active enough, and Mr Vegas wasn't consistent, and only makes hits after two and three-year breaks.

As it relates to the 'Energy God', Beenie Man said: "Elephant Man is not there (musically), I haven't seen Elephant Man for like two years now, like seriously. Dancehall is not broken, some of the artistes are broken; I am still here, and I am still putting out hit songs."

Yesterday, Elephant Man was quick to respond to Beenie's comments.

"Beenie Man badmind until him teeth and the middle of him hair a drop out. He never has nothing good to say about other artistes," he said.

The artiste known for songs such as Signal The Plane, said Beenie has also made disparaging comments about other artistes, such as Shabba.

He is
all about himself. That's why him in the music fi suh long and nuh buss no artiste, because him badmind," Elephant said.
He said it's ironic that Beenie Man should make comments about his career, when they both appear to be progressing at the same pace.
"I was booked for Best of The Best, but I had problems leaving my European tour. I performed at BET the same time with him, and him sey mi nuh have nuh hit song. Suh tell mi which hit song Beenie Man have? Beenie Man don't have a hit song," Elephant Man continued.
"Nobody cyah guh up a di hills and point pon Beenie Man house. Yu gone pon interview gone tell people sey a you alone a duh good inna music, after dem never ask yu bout yuself. When Vybz Kartel deh road, yu run bakka the man and talk bout Gaza yu sey, then yu same one gone pon interview gone bash di man. Mi deh Europe, and di bwoy know sey mi deh Europe, and gone tell people foolishness," a seemingly upset Elephant Man said.
The deejay also called out Beenie Man for claiming to be the King of Dancehall, a title which was already given to Yellowman.
"Yu too badmind. Yu try offa Yellowman. Yu not even own a studio fi record yu song dem, bout yu live inna apartment with 300 man. Wicked people cyah pretend too long, ah yourself yu a trick because yu nah run no dancehall, go fix yu teeth dem wey a drop out," Elephant Man said.