Reggae artiste Doniki is Died On June 5th, 2016
Custom Search
Doniki born August 11th, 1966 died June 5th, 2016. If there was an award for Jamaicas most underrated artist, Doniki would definitely win it every year anew. But that's about to change! After years and years of delivering high quality music without being given proper credits in many cases, attention is finally turning to the man behind the positive work.
Born Donald Willis on August 11th 1966, the artist spent his formative years in Trenchtown, Kingston 12. Donikis interest in music steadily grew throughout his early schooldays attending St. Albans Primary, but since money was tight, he couldn't take the music lessons he so wished for. By the time he reached Denham Town High School, he took every opportunity to sing, and as soon as he did, it became obvious that he had a genuine talent.
After leaving school at the age of sixteen, it was clear to him that he had to find employment within the music world. Following the invitation of a friend, he cut his teeth on the Romantic Soundsystem, but soon moved on to the legendary Killamanjaro Set, and to this day he is remembered as one of the most exciting Dancehall performers of that period.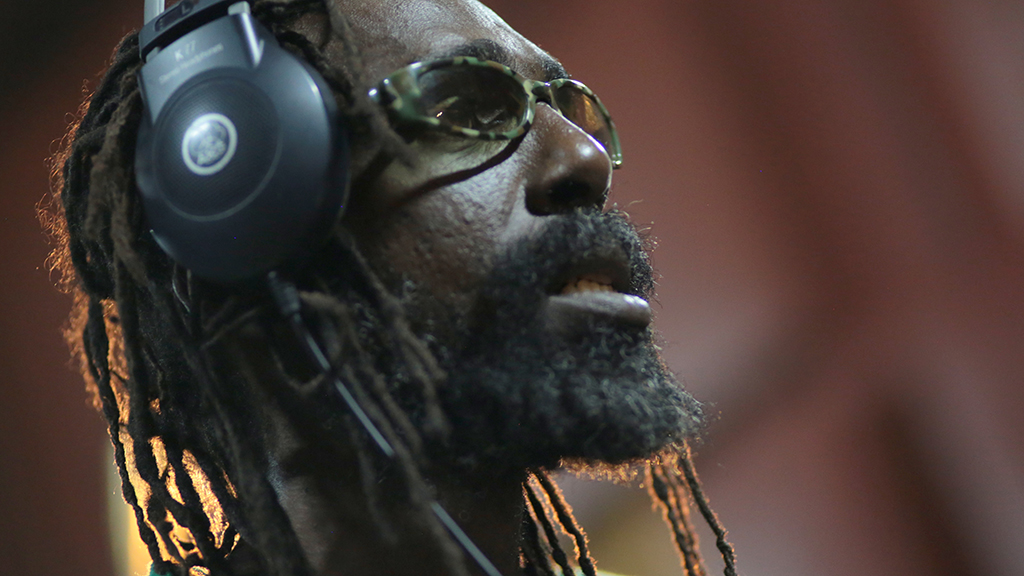 In 1982, he recorded his first song "She give me Icky" for Mikey Tomlinson (actually, this is where his artist name comes from: Don + Icky = Doniki).  Over the next few years, he developed his style mentored by Johnny Osborne and Bunny Wailer. By then he had been joined by Steady Ranks, and soon the Duo built a reputation as one of the most dynamic stage-show act. They started to write and record for Star Trail Productions and had immediate success with songs such as "Trod On" and "Jump Nyahbinghi".
After a while, they moved on to the Ocho- Rios-based label Kariang. It was in fact Ex-Star-Trail stable mate Garnett Silk who recommended Doniki to Kariangs boss Jah Mikes. This association continued for many years with the pair releasing an Album called "Come To Give Praises" in 1997. They toured many parts of the world including France, Italy, Israel, Canada and the Ivory Coast, and during these travels, Doniki developed a thirst for authentic Roots that led to collaborations such as the one with Anthony B. on "Break Free". In this time, he was also acting as a songwriter for Platinum-selling French Artist Pier Poljack, which further enhanced his reputation in Europe.
2006 saw Donikis long awaited debut Album entitled "Radical Expressions", produced by Kariang and licensed to the French label Makkasound. It has been very well received and bears proof of the singers' skills at both vocal delivery and social commentary.
Doniki had by now been a Waterhouse resident for a number of years, and his songs became ever more radical. Along with Trenchtown, this Western Kingston Ghetto area has often been the backdrop to violent political struggle, Gang warfare and poverty.  Doniki has witnessed Waterhouse become a no-go-area, and as an attentive observer, this has provided the theme for another big tune: "Gully Bank", which, along with "Life of the People" and "Kingston" was recorded entirely at Tuff Gong Studio by Chief Engineer Roland McDermott. It has received heavy rotation on all Jamaican Radio stations, and the accompanying video has already reached number one on the RE.TV video charts.
After a perennial break to take care of his two sons, Doniki is currently producing a new album for TONOS RECORDS (London) at Hands and Heart Studio, and another one for Wildfire Records (Philadelphia). These Albums place the singer right in the heart of the Dancehall while not denying his dedication to Roots Reggae. You'll find yourself singing along to many songs quickly - the infectious melodies will instantly hook you!
Actually, this is one of his biggest achievements. The quality of his output throughout the years is not only based on his talent to write lyrics of such magnitude that he is providing us with countless anthems, serving as a blueprint for the next generation of Songwriters. What is most striking in his compositions is the harmony that shines through the musical arrangement, the melodies and the way his vivid voice is caressing every note. Indeed, colleagues have claimed more than once that he seems to be one of those rare cases who possess the "absolute pitch", and this gift is of course reflected in his music. No wonder he is always asked to tutor other vocalists (or write songs for them), so that he can look back on collaborations with Everton Blender, Iba Mahr, Max Romeo and many others.
Apart from these talents, Doniki is a one of those artists who practices what he preaches. Very appreciated in his community, he is constantly looking for ways to improve the life of the people around him and let the world hear their stories. High profile artists call out to him "Yes, mi singer!" with a sincerity not always displayed nowadays. The artists' artist!
He is, however, not out to claim any title. Ask him and he will simply tell you that he is one of Selassie I Warriors fighting on the battlefield of life. Well equipped with words, voice and power, Doniki is now on his way to deliver classics as well as fresh music to his existing fan-base, and to win over new listeners worldwide. As he says in one of his songs: "I'm gonna be there!"
READ MORE ABOUT DONIKI HERE
Post Your comments/ views about this artiste below..
Post your views/comments on this artiste below also read what others have said about him/her.
Return to Homepage from Reggae artiste Doniki page

Articles You Might Have Missed ......
Dancehall and Reggae Music Articles
Dancehall Reggae World's Favorites
Custom Search