---
Lyrics ~ Videos ~ News ~ Whats New ~ Articles ~ Booking ~ Frontpage

---
Demarco - Dancehall and reggae music artiste

Demarco represents the refined cream of a modern crop of Jamaica's most skilled and talented music practitioners.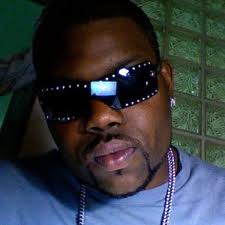 He embodies a new age of cutting-edge artistes, whose ability to intertwine song writing with music production, engineering, and performing, and whose capacity to use these skills seamlessly between Dancehall, Roots Reggae, Hip Hop, and R & B, makes him in constant demand in one role or another.
He has either written, produced, or built tracks for some of the world's most popular figures in music. Top names like singer/rapper Olivia, rapper Styles P and deejay Sean Paul have experienced his production skills, while deejay Bounty Killer and others have put vocals to his cutting lyrics. Collin "Demarco" Edwards was born in Portmore St. Catherine in 1982.
He attended the Ardenne High School in St Andrew, where all his interest and skills were born and took shape. He was originally a member of a school based sound system called the Future Disco. Spinning the hits and mixing them, increased his love for it, and inevitably, he graduated to performing on the sound system.
Before long, just like the original founding fathers of dancehall who toasted their way to stardom on sound systems, He became a constant fixture on the SoundSystem, riding with the team and performing all across Portmore as he played. Dancehall insiders recall him performing at the legendary Cactus Night Club as early as age 15.
Eventually he had to leave his colleagues when he migrated to New York in 1998. However, with the musical seeds firmly embedded inside him, He made sure he moved in musical circles while there. He ended up in Baltimore where a close friend coached him in the various elements of making music. He learnt how to mix, use the keyboard, sequence rhythms and use drum machines to build Rap, R&B, and Dancehall rhythms.
He lapped up this information hungrily, and his skills multiplied rapidly, but he had no funds to buy his own production equipment. As if determined to fulfill an undeclared destiny, he plunged himself into the work force, and worked multiple jobs so he could get the funds he needed. He managed to get them a piece at a time, and inch by inch he set about building up his home studio. The more electronics he bought, the more he practiced after work hours.
Demarco recalls days when shuffling between jobs and building tracks at home, he pushed on without sleep or food, all with the dream of creating that ground breaking sizzling track. With the buzzing Jamaican dancehall community as vibrant as it is in New York, it wasn't long before one of his rhythms was bought.
He made himself known to the insiders, and before long, he was earning hard cash from some of them. The word also spread quickly about his skills, and by then artist managers and sound system operators began to approach him to build rhythms for them. Through a mutual friend, he was introduced to Star Kutt Music. They reviewed his material and immediately signed him up as a part of the team.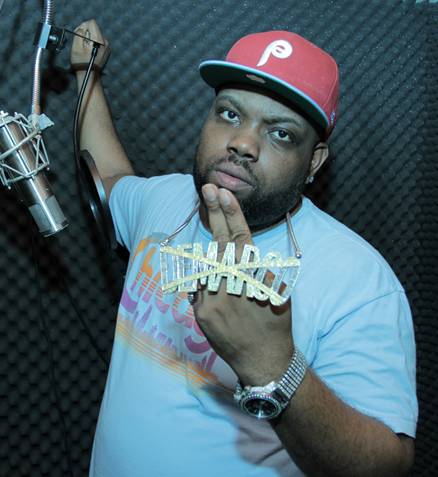 With Star Kutt, his work load, his talent, and his reputation exploded, landing him jobs with some of Hip Hop's leading players. He created tracks for rapper Styles P , and Free from BET's 106 & Park. In addition, he landed two rhythms on Elephant Man's 'Good 2 Go' album. He also made numerous beats alongside The Soul Diggaz, who are signed to Missy Elliot and who were involved in the production of her last three albums.
While doing all this studio work, he also penned lyrics which landed on some famous lips, and did vocals that also landed on some notable tracks. Among the collaborations are: Styles P of the Lox, 'Tell Them Again', with Olivia of G-Unit, and one with Jabba of Hot 97 titled 'Lighters '.
He was featured on Foxy Brown's album, did the Chorus for a track titled 'Whistle' on Missy Elliot's upcoming album, and the Chorus for Cat Deluna in Whine Whine Whine. Demarco also wrote for Bounty Killer 'Warlord Reloaded' and 'Hey Sexy Baby', and supplied vocals on a combination with Bounty Killer titled 'Chap'.
With these under his belt, Demarco's evolution led him to focus more on pleasing the local fan base. This resulted in a track with Sizzla titled 'Kings and Queens', which landed into coveted prime time air time slots on leading local radio stations, and for which the music video did moderate rotations on cable and television stations.
The track signaled the local market's willingness to hear more from Demarco, and in addition, his readiness to tackle the Jamaican market on a more direct basis. Since then, he has produced and written a steady stream of hits that have ridden local charts to the top, while still with the Star Kutt label. These include Fallen Soldiers, Duppy Know Who Fi Frighten, Beautiful Lady, Sort Dem Out, Better Jamaica, and Give The World.
The bulk of these tracks have climbed to the top of local charts at one point or another, and the music videos have increased Demarco's presence inside the local scene as a competent and formidable contender on the performing stage. Other releases include Listen To Your Girl, Blessings A Multiply with Da'Ville and 'Face Life' featuring Busy Signal.
Demarco has also been behind some of Jamaica's most notable hits. The rhythms include Side Walk University, which was considered his first hit rhythm, for noted producer Jam Two. This rhythm featured memorable tracks like Vybz Kartel's Beyonce Whine, in addition to tracks from Tony Matterhorn, Sean Paul and Collie Budz.
He also built the Virus rhythm for the SSMG Label, which featured Kartel's Hot Wuk. Also on his list is the Gang War rhythm for Baby G, which features Damian 'Junior Gong' Marley's One Loaf of bread, Mavado's The World Is Mine, and Sizzla's Too Much gang War.
He also blended the Z-March for Nikky Z which featured Mavado with Mamma Even If They Kill Me There was also the Shoot Out for Producer John John, which features the Mykal Rose track Shoot Out, which incidentally was also written by Demarco. The rhythm also featured Demarco's Duppy Know Who fi frighten, and No Escape by Busy Signal, plus Mavado with Gangsta Life.
He also did nineteen tracks and co-wrote a number of songs for Mykal Rose's upcoming album which is being produced by John John. The Spalsh Out Riddim for Jam 2 was also created by him. This features Demarco's Any Side, and Vybz Kartels Informer.
There was the Super Charge rhythm for Baby G as well, which again features him with Elephant Man on Our World. This track is one of the singles on Elephant Man's current album. Mavado is also on that rhythm, and Junior Reid with Dutty Gun, which was also co- written by Demarco.
Another specially blended track is the Mission rhythm for Baby G, which features Stephen Marley and Junior Gong with The Mission. This also featured Mavado with the timeless On The Rock with rapper Jayz. There was also the Black Rain for Demarco's own Starr Kutt, which features Busy Signal with Pon Di Edge, and rising star Einestien with Black Rain.
Another popular gem was the Warning Riddim, for Shane Brown which featured Mavado's Money Changer, Demarco's Sort Dem Out, and Busy Signal's Loaded along with Hey Girl. In addition, a good portion of Demarco's work is on several notable and popular exclusive singles.
These include Nah Go Change by Christopher Martin, his very own Fallen Soldiers, and Busy Signal's Unknown Number and Curphew. There was also Never Change by Taurus Riley and Bugle, and Mykal Rose and Busy Signal's Real Jamaican, which was also co-written by him.
As with all similar cases, cream rises to the top, and where talent abounds, people will come knocking. Demarco's musical exploits have caught the right ears, and after listening to his work, the Executives of Koch Records approached him and signed a three album deal through his Star Kutt Records imprint. Koch is also home to international stars like Sean Kingston, Ray J, Jim Jones, DJ Khaled, and Foxy Brown among others.
He is among a team of stars, and with his level of competence in so many areas of the music, Demarco will be shining.
Share your views/ comment on this Artiste!
Do you have a great story about him/her? Share it!
What Other Visitors Have Said about this artiste..see below
Click below to see contributions from other visitors to this page about this artiste...

Demarco Breaks New Ground For Dancehall In Australia & Ethiopia

KINGSTON, JAMAICA | SEPTEMBER 27, 2013 | Despite spending nominal time in Jamaica due to his hectic tour schedules, International Dancehall superstar Demarco …
Demarco I Love My Life lyrics

Intro Eh A Marcoooo (Star Kutt)(straight) I love my life(I love my life) I love my life(I love my life) I love my life, I love my life(yeahhhh) …
Demarco - Allergic To Badmind Friend (official viral) and Lyrics Not rated yet
Demarco - Allergic To Badmind Friend (official viral) Directed by True Gift Entertainment Produced by UIM Records.
Demarco Breaks New Ground For Dancehall in Tel Aviv, Israel Not rated yet
PRISM MARKETING CONSULTANTS | APRIL 14, 2014 || Ever since his emergence on the Jamaican scene seven years ago, musical chameleon Demarco has been a trendsetting …
Demarco - Wine Down Low lyrics Not rated yet
Watch di gyal dem Watch di gyal dem Mi love mi love Look pon di gyal dem Mi love mi love Di gyal dem a whine up dem self Mi love mi love Mi love …
Dancehall Artiste Demarco to Release Reggae Album Not rated yet
Amidst a full roster of activities for the Yuletide season, reggae/dancehall act Collin Edwards, better known as DeMarco, is currently in the studio immersed …
Demarco's 'Lazy Body' dominating the Dancehall scene Not rated yet
KINGSTON, JAMAICA || NOVEMBER 1, 2013 || With an Urban Music Awards (UMA) nomination; Sixteen No.1 hits and an expansive catalogue under his belt; True …
Demarco Nominated For 'Best Reggae Act' In Europe's UMA Awards Not rated yet
KINGSTON JAMAICA || OCTOBER 25, 2013 || Since returning from his international sojourn and scoring two No.1 hits with 'Apartment' and 'Continue Whine' …
Demarco Scores His 15th No.1 & Pulls Record Crowd In Costa Rica Not rated yet
"City Places Emergency Services on High Alert" KINGSTON, JAMAICA | SEPTEMBER 7, 2013 | Currently in Australia on a six city tour of that continent, …
Demarco Apartment official music video Not rated yet
Artist: Demarco Song: Apartment Dir By: True Gift Entertainment Production Credits :Hitmaker Musik Produced By: Hitmaker Label: Hitmaker Musik …
Demarco Shoots Video & Prepares For Australian & Canadian Tour Not rated yet
KINGSTON, JAMAICA | JULY 4, 2013 | Back from his month-long sojourn in Africa and currently featured in a six-page spread of the July edition of Canada's …
Demarco Shows His Appreciation For The Kenyan Music Scene Not rated yet
From a major concert that took place in Dubai last weekend, Demarco has spend this whole week doing charity work in Nairobi ahead of his big concert slated …
Demarco creates history with Arabian Magazine Feature Not rated yet
KINGSTON, JAMAICA | MAY 22, 2013 | True Gift Entertainment/Starkutt Records recording artiste Demarco continues to break new ground with summer fast approaching. …
Demarco Returns To Africa This Summer 2013 Not rated yet
KINGSTON, JAMAICA | MAY 13, 2013 | Currently enjoying a career upsurge, internationally acclaimed Jamaican superstar Demarco is set to return to Africa …
Demarco Soars on the Austrian Chart & Prepares For Canada & Dubai Not rated yet
KINGSTON, JAMAICA | APRIL 22, 2013 | Demarco's recent musical exploits in Europe is already bearing fruit after the entertainer's 2009 release 'Standing …
Demarco Continue Whine official music video Not rated yet
Back in the Jamaica from last week's stint in Bahamas, the 'I Love My Life' singer is now making final preparations for Toronto, Canada as headliner for …
Demarco Wraps 3-City U.S. Stint & Partners With Liquid Herbal Nitro Energy Drink Not rated yet
KINGSTON, JAMAICA | APRIL 2, 2013 | Intent on making an indelible mark this year, accomplished Jamaican entertainer Demarco continues to up the ante on …
Demarco - Seh Dem Bad (Official Music Video) March 2013 Not rated yet
This is the official music video for demarco's 'Seh Dem Bad' Directed by Ricke Films | Produced By DreDay.
Demarco Completes His First Four Continent World Tour Not rated yet
KINGSTON, JAMAICA | MARCH 4, 2013 | After spending several grueling months touring across the world, internationally acclaimed Jamaican entertainer Demarco …
Demarco - My Confession official music video Not rated yet
This is the official music video for dancehall and reggae music artiste Demarco's 'My Confession'. The video is produced by Head Concussion Records, …
Demarco - Give Thanks For Life lyrics - TJ Records Not rated yet
TJ..Yeah..A Demarc..oooooOOOO Mek mi tell you dis You can tek mi car you can tek mi house Nuh ave no money inna mi pocket still step without But mi …
Demarco to tour Africa in August 2012 Not rated yet
This Summer (2012) Jamaican Dancehall Reggae Star Demarco Tours Africa for the first time. Brought to you by Caribbean Entertainment and ReggaeInAfrica.com …
Demarco - "I Love My Life" (Official Music Video) Not rated yet
One of the most viewed dancehall and reggae music video on youtube is Demarco's "I Love My Life" music video. The video which is a Starkutt company …
Stories You Might Have Missed

| | | |
| --- | --- | --- |
| Dancehall artiste Flippa Moggela Could Get 25 To Life in Prison | The ten richest Jamaican Dancehall & Reggae Music Entertainers | |
| | | Dancehall artiste Lady Saw says sorry After Clashing with Macka Diamond |
Custom Search
---
Lyrics ~ Videos ~ News ~ Whats New ~ Articles ~ Booking ~ Frontpage
---


SEND ALL DANCEHALL AND REGGAE MUSIC RELATED ITEMS TO INFO@DANCEHALLREGGAEWORLD.COM