D'Angel and G Whizz Dating?
by Necoflex
(Jamaica)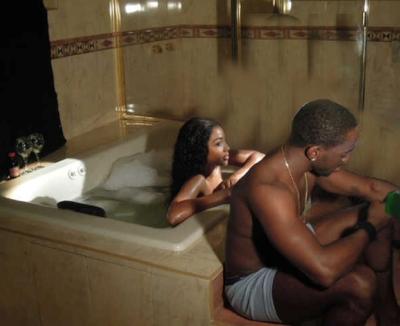 Scene from D'Angel & G Whizz video shoot
Well according to an article posted on the popular website urbanislandz.com the two have been dating for some time now.


See Full Story below..
Rumor has it that D'Angel and dancehall star G Whizz are now dating.
Urban Islandz ever so reliable sources tip us off on whats going down with Whizz and Beenie Man ex-wife.
"G Whizz and Angel a smash from last year but the whole thing a keep under hush hush," the source told us requesting anonymity. "Word reach the Doc ears long time but dem divorce so a no nutten."
D'Angel didn't do much to diffuse the rumors. During a recent interview with On Stage E-News, she said, "think whatever you want to think who cares.
READ MORE ABOUT D'ANGEL HERE
READ MORE ABOUT G WHIZZ HERE