Damian Marley Album Stony Hill Out July 21, 2017
Custom Search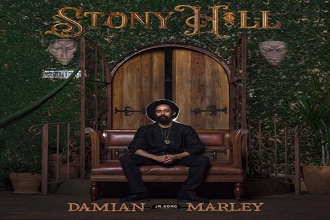 Damian Marley Album Stony Hill Out July 21, 2017 - After several postponed dates, Damian Marley's new solo album Stony Hill, is scheduled to be released July 21, 2017.
That date also marks Junior Gong's 39th birthday.
"Stony Hill" features 18 tracks including "Bitter Blood," Caution," "Everybody Wants To Be Somebody," "Nail Pon Cross," "Speak Life" and "The Struggle Discontinues."

The album will also feature a few collaborations.

"Medication" will feature Damian's older brother, Stephen Marley, while another song features a collaboration with the Bounty Killer's son, Major Myjah.

"Stony Hill" is Damian's fourth album since becoming a reggae artist.

He released "Mr. Marley" in 1996, followed by "Halfway Tree" in 2001, and "Welcome to Jamrock" in 2005.
Return to Homepage from Damain Marley Stony Hill Album page

Articles You Might Have Missed ......
Dancehall and Reggae Music Articles
Dancehall Reggae World's Favorites
Custom Search